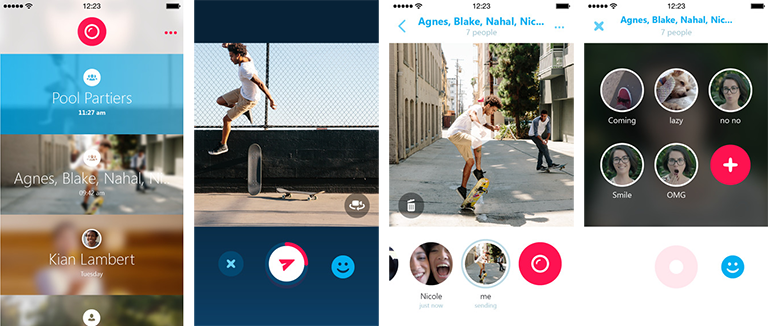 Hands up, who'd forgotten about Qik, the mobile video firm that Skype acquired way back in 2011? Well, the name has been thrust back into the spotlight this week as Microsoft has launched a video-messaging app dubbed Skype Qik.
The new mobile-only service is available to users of iOS, Android and Windows Phone and is seen as a direct competitor to the likes of Snapchat.
As the name suggests, Skype Qik is a rapid-fire messaging service that lets users quickly share short video clips (up to 42 second in length) to one or more recipients.
The new app is designed as a standalone solution that runs alongside Skype to "provide an ongoing form of video chat," with an emphasis on simplicity and ease of use. A Skype account isn't required - users sign up using their phone number, ala WhatsApp - and for the sake of security, Microsoft says that all uploaded clips are automatically deleted after two weeks. Should you choose to do, Qik messages can be deleted manually at any time.
Microsoft describes the service as "a new video messaging app that gives you a totally effortless way to capture the moment, share laughs, and chat with groups of friends."
"We know you love your weekly Skype calls with family or friends; Qik keeps you connected in between," says the software giant, before adding that this is just a first release and that there are more features to come.
Check out the video overview below, and if you're ready to give it a go, Skype Qik is available to download on iTunes, Google Play and the Windows Phone Store.