Only yesterday we reported on LG's recent announcements that it had started mass production of curved screens and curved batteries, with devices expected to ship within weeks. Little did we know that Samsung would be officially showing off its first smartphone with a curved display, the Samsung Galaxy Round, within hours.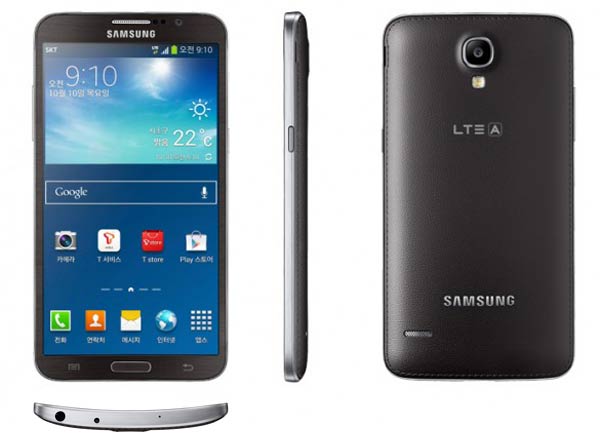 Perhaps Samsung was prodded into action to some extent by the leaking of press shots of the Galaxy Round SM-G910S just 12 hours ago. Prolific connected device leaker @evleaks was responsible for that.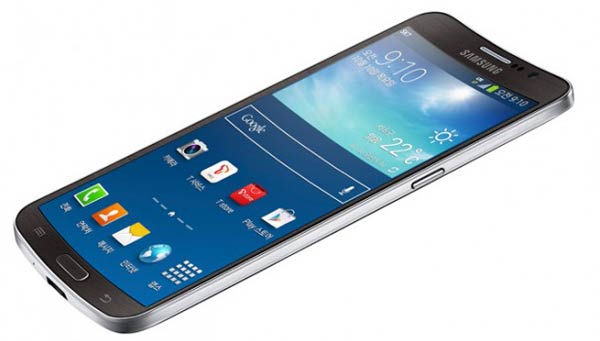 Let's have a look at the specs of Samsung's curvy new smartphone:
Screen: 5.7-inch Full HD Super AMOLED
Processor: 2.3 GHz MSM 8974 quad-core
RAM: 3GB
Storage: 32GB plus microSD up to 64GB
Cameras: 13MP and 2MP
Physical dimensions: 7.9mm thick, 154g
Connectivity: includes LTE
Battery: 2,800mAh
Colours: only in 'luxury brown' for now, similar to Note 3 with back stitching effect
OS: Android 4.3
A new 'roll effect' can be used to check date and time, battery – even when the screen is off. Have a look at the video above for some peeping at the time action. Additionally if playing MP3s, for example, you can skip back and forth through your music library utilising 'Bounce UX' - rolling the phone forward and backward.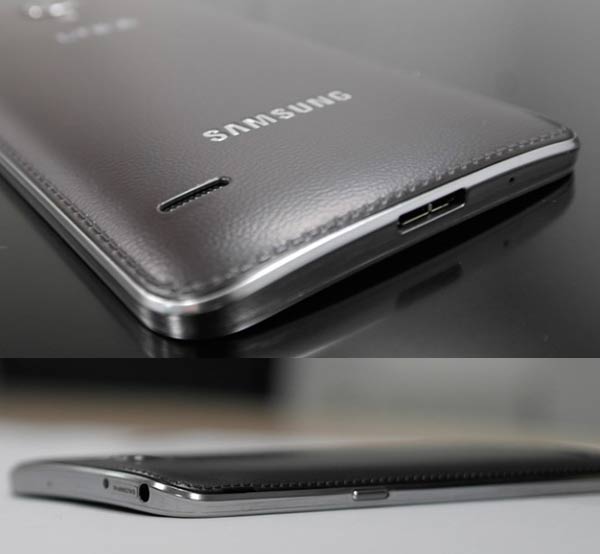 This new smartphone will be available in South Korea from tomorrow according to the Samsung YouTube channel. No word yet on other territories, prices and other colours.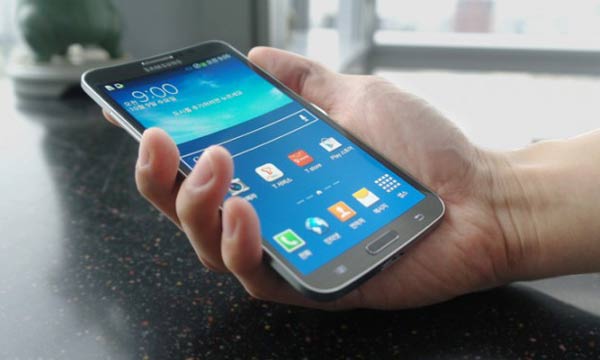 Do readers prefer Samsung's use of the curved screen or does the LG vertical concave display smartphone sound more appealing?