Last week NVIDIA introduced us to its first integrated Tegra LTE processor, the NVIDIA Tegra 4i. The company also released some teaser images, but few details, concerning the "Phoenix Reference Phone". It was promised for a reveal at MWC and now, indeed, we have a lot more details and specifications for this "quad-core blueprint for mainstream superphones".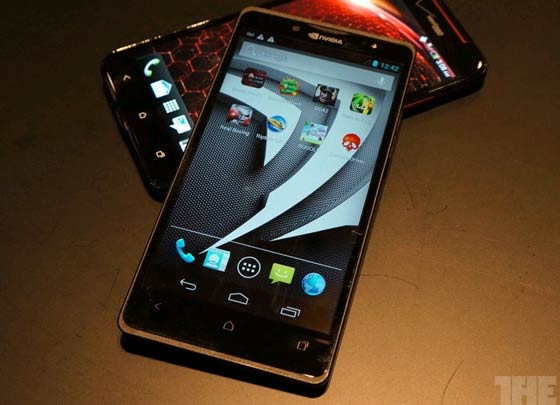 The ideas behind the Phoenix reference smartphone are quite appealing. NVIDIA intends to help partners bring out high-performing Android smartphones at mid-range prices. What kinds of prices? A report on the Android Community news site says "under $300 off contract."
Having had a look and try out of the Phoenix a Verge reporter said of the device "Physically, it's exactly the sort of frugal, plastic affair you'd expect from a phone intended primarily to demonstrate the strength of its innards, but it is slim and didn't get hot to the touch while I was testing it using graphically intensive games". Manufacturing partners will be able to differentiate by the finishes and materials with which they construct the phone.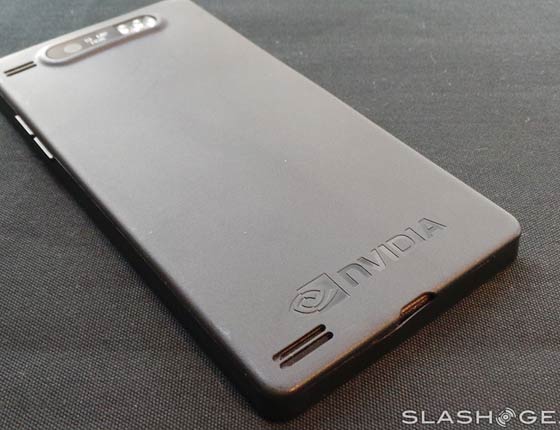 NVIDIA Phoenix Smartphone specs, version shown at MWC
Tegra 4i 2.3GHz Cortex-A9 r4 quad-core processor with 60 GPU cores
5-inch 1920 x 1080 display
2GB of RAM
13-megapixel HDR camera
"super thin"
According to Anandtech there are three versions of the Phoenix, including one with a full Tegra 4 SoC, which partners can choose to produce depending upon their target markets.
The Verge video hands-on mentions that the platform may be faster than many phones available on the market right now but the games performance seems to be less optimised. The Tegra 4 enables extra rendering details in games but offered up some "stuttery frame rates" says the Verge. Also it was noted that even the Android UI didn't run as smoothly as it does upon current Tegra 3 devices.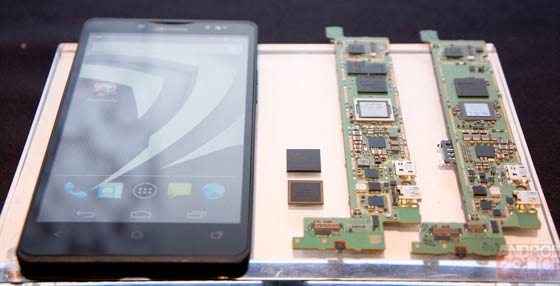 At the moment the platform reference idea sounds good and the tech spec impressive, however in reality it isn't delivering upon that promise. Surely it will be a different story when these smartphones reach the market.