Vertu, once a wholly owned subsidiary of Nokia, was sold off last year and until that time specialised in making handsets powered by the Symbian OS. Now after several months going it alone, the company has revealed a new smartphone sporting the Google Android mobile OS. Vertu's president, Perry Oosting, called the new smartphone "our most significant product for a decade". Prices for a new Vertu Ti range from £6,500 to £14,000 depending upon several customisation options.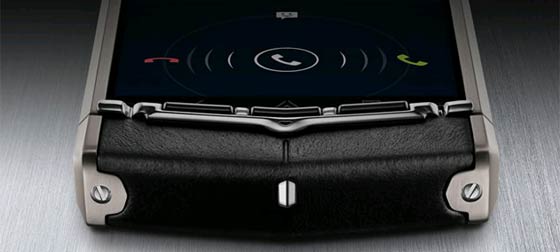 Toughness
Starting with the screen, which is a very sensitive area for a smartphone and one which I am particularly careful not to damage, Vertu says "The 3.7-inch sapphire crystal screen is the largest ever crafted by Vertu". The blurb describes how the screen glass is "virtually scratchproof, it has been tested to be four times stronger than other smartphones."
The case is said to be constructed from "Grade 5 Titanium". This is a material selected to "deliver strength, low weight and elegance". Furthermore the case is tough and durable it is "around five times stronger than other smartphones" suggests the promotional copy.
Beauty?
The web page describing the Vertu Ti talks about the "classic elegance with advanced material innovation" including a ruby inset Vertu key (some kind of Vertu "curated services" concierge help button). We are also informed the phones are individually crafted in England and signed by the same craftsman on the back of the belt clip.
The specs
Obviously this smartphone isn't expensive simply due to cutting edge tech components, though the components are fairly powerful. The price is mainly about the prestige brand and premier construction methods and materials.
Qualcomm Snapdragon S4 dual core 1.7GHz processor
1GB RAM
64GB of internal memory
Main 8MP rear camera, 1.3MP front facing camera
Bang & Olufsen sound "punctuated by the London Symphony Orchestra", stereo speakers
NFC
Android 4.0
Titatium and black leather standard finish with alligator and gold mixed metals options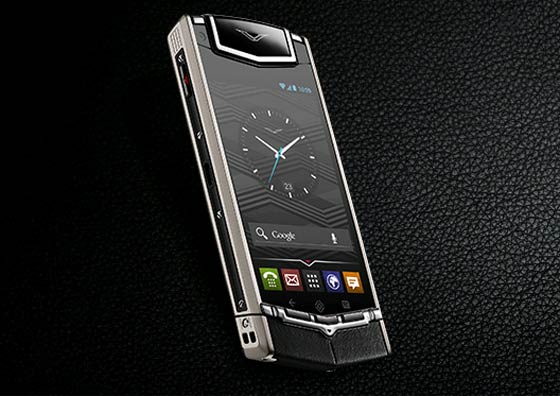 The lucky guys over at c-net have had a hands-on with the new Vertu Ti smartphone and surmised that any good points of the Vertu Ti were vastly outweighed by its "phenomenally expensive" price.
If you are interested in the Vertu Ti and don't feel like popping down to your local boutique in the current inclement weather, some versions are available to order and configure online.