Killer features
As a mobile phone brand, Fujitsu barely registers here in the UK. But being a global publication, we keep an eye on what's going on everywhere in the world and, as a consequence, stumbled on this little gem today.
In conjunction with phone operator NTT DOCOMO, Fujitsu has launched a range of new clamshell handsets in Japan with some innovative novelty features.
The PRIME series is clearly being targeted at outdoor types. It can withstand immersion in water to a depth of 1.5 metres for up to 30 minutes and has a 12.2 megapixel camera with all kinds of facial recognition and motion tracking technologies - including a somewhat Orwellian facility to automatically take a photo when it detects a smiling face.
The killer feature, however, has to be the 'ETGA Swing Lesson' golf-swing application. The pedometer and motion sensing technology required have made an appearance in previous Fujitsu products, but this is the first time it has been used to measure the mechanics of the user's golf swing and suggest improvements. Wii eat your heart out.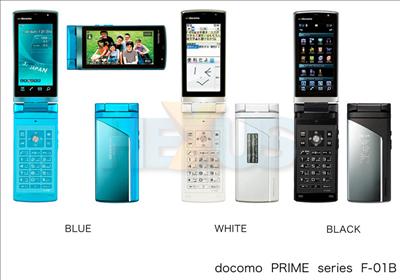 The STYLE series seems to be based on the same basic handset, but is aimed at a more genteel end-user. While the same claims of water resistance are made, the camera resolution is a piffling 8.1 megapixels.
As the name implies, the main differentiators of this range concern style. Available colours include a lurid Ruby Pink and kitsch Folli Follie Gold. But the feature phone users have been clamouring for finally makes an appearance in the form of the 'fragrance chip' on the back of the phone, which enables the user to imbue the handset with their favourite smell.
Surely it's just a matter of time before this feature is standard issue in all phones.