Various sites have snaps of white-van-men setting up banners, stands and other large promotional bits and pieces at the WWDC venue in the Moscone convention centre, San Francisco today. Of most interest so far is a very large side-of-a-truck sized banner for iOS 6.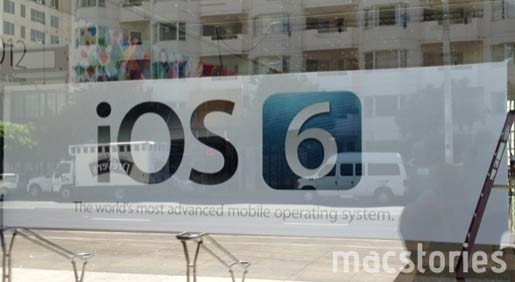 The Apple annual Worldwide Developers Conference (WWDC) is scheduled to start on Monday and it definitely looks like the much anticipated iOS 6 will be talked about for a good chunk of the time. The convention centre has been surrounded by Apple geeks snapping away with their iPhone cameras and it can be clearly distinguished that the banner refers to iOS 6 as "The world's most advanced mobile operating system".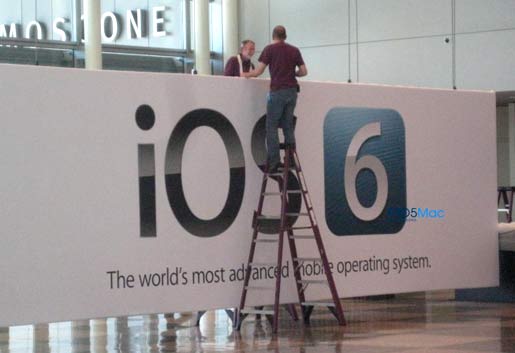 iOS 6 has been hinted to contain the following headline new features, among other rumours;
Facebook integration
Siri for iPad
Google Maps dumped and replaced with Apple's own mapping app
Live updating widgets
A new look iTunes App Store
Other news and new product discussion at the WWDC next week is thought to include Mac OS X Mountain Lion, due to be available to end users this summer. As for hardware, we already ran a story here on HEXUS showing a photo of a leaked MacBook Pro 13 refresh in-box spec list. There are allegedly going to be another bunch of MacBook Pros refreshed, some including Retina displays. A pricing matrix with new Apple hardware listed upon it indicating announcements of new MacBook Pros including Retina displays, iMacs, MacBook Airs and Mac Pros, is reproduced below for your convenience.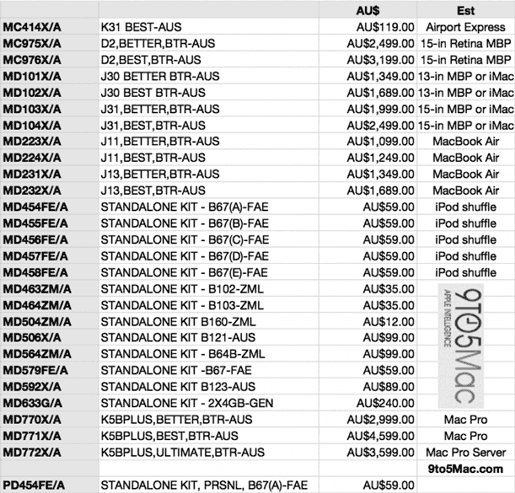 Retina apps have also started appearing in the App Store in readiness. Mac enthusiast news site 9to5mac has speculated that this year's WWDC "might be the biggest simultaneous launch of new Macs in Apple's history". Sounds and looks like it. Will there be any surprises left after all this leakage?