Treat this with a pinch of salt until we hear the official word from Apple, but strong rumours from a "reliable Asian source" suggest that the iPad 3 will launch in March 2012 and will feature a re-designed dock connector.

Japanese tech blog Macotakara states:

"(The) new iPad seems to have (a) re-designed dock connector. (The dock's) 30-pins and electricity specification will not be changed, but (the) shape will be smaller than the current 'iPad dock connector,' which (was) released April 2003."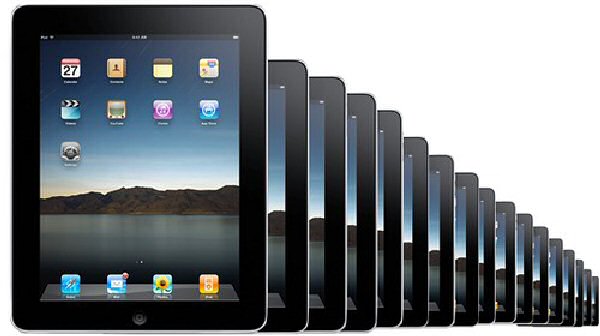 The source also claims that the screen of the iPad 3 will be the same size as the existing model, and that consumers will be given the choice of buying either a black or white version of the tablet device. Other rumours suggest that the iPad 3 will sport a 2,048x1,536 Retina Display, compared to the iPad 2's 1,024x768 resolution.

While Macotakara believes that Chinese factories will rush to finish production on the iPad 3 by the end of January - due to Chinese New Year celebrations that run from January 22-28 - other sources believe that Apple won't release the new iPad until the summer.

CNET, citing chip consulting firm Linley Group says that the iPad 3 won't appear too early in the year because it features the quad-core A6 processor, which is still in production at the company's Austin, Texas, plant. However, Apple did launch the iPad in April 2010 and the iPad 2 in March 2011, so March 2012 for the iPad 3 doesn't seem like an unreasonable plan.