Tesco, the largest British supermarket retailer, is planning to launch its own brand smartphone by the end of the year, according to a report on the BBC.
The news came out as Tesco's chief executive Philip Clarke announced the device on BBC Radio 4 live's Wake Up to Money programme. As you might expect, the device will come with Tesco services pre-installed.
Comparable to Samsung Galaxy S5
Tesco's smartphone was said to be comparable to the higher-end of the market, with Clarke saying that it is "comparable to the Samsung Galaxy S5." Just like Hudl, the device will run on Google's Android alongside Tesco apps for buying clothing and groceries, Tesco online banking, a media e-store and managing Blinkbox. Interestingly customers who also have a Tesco banking current account linked to their smartphone will be able to scan and pay with the device at supermarkets without going to a checkout till.
Unfortunately, no further details about the handset or its pricing were provided in the interview, but it was mentioned that the device will be aggressively priced. Tesco also recently announced that it will not be charging a premium for 4G.
With Amazon also expected to release its own-brand smartphone following the success of its Kindle Fire tablet, and EE launching the £99 EE Kestrel, we hope to see more information on the Tesco device soon, as a battle of own-brand phones is sure to commence.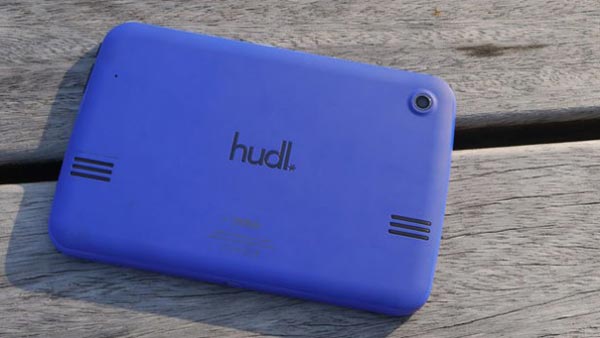 Hudl 2
Tesco's Clarke also mentioned during the BBC programme that consumers can expect to see a refreshed version of the Hudl, Tesco's own brand cut-price 7-inch tablet, which hit 500K sales last month, by September. The new slab will be dubbed the Hudl 2 and will be released again, as a low-end device.