Over the past few months, we've spoken of ASUS's new PadFone, the device that's both a phone and a tablet, with a keyboard dock and stylus, however, until now the cost and availability of the device has yet to be known.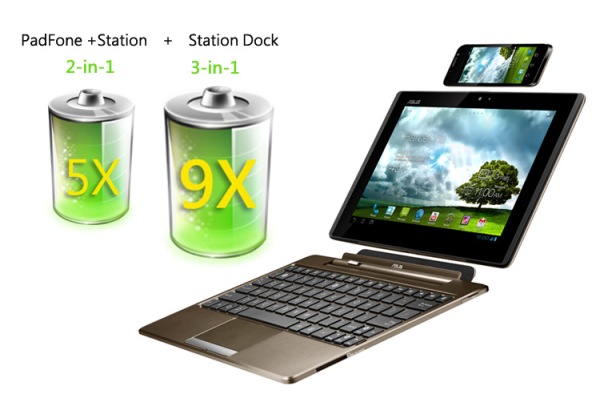 Alas, we still can't provide our readers with the UK release-date, however, as a strong indication, ASUS Taiwan has begun to take pre-orders, for a release on April 20th. The phone itself, featuring a powerful, 1.5GHz dual-core Snapdragon S4 SoC, will launch for NT$17,990 (£385), with the tablet and stylus bundle priced at NT$24,980 (£534) and with the whole caboodal, including the detachable keyboard, setting punters back NT$28,901 (£618).
For those who place pre-orders, ASUS is also throwing in an extra-battery. Hopefully solid UK release dates will be announced shortly, either way, release of the new phone/tablet can not be too far away. With any luck, UK pricing won't translate perfectly, else we'll be seeing keyboards priced at over £80. Owners of the original Transformer tablet, however, should be able to use their existing keyboards in-order to keep costs down.