Microsoft has been testing a new wearable device in Reading, in the UK. The device is in an 'Alice Band' hair band form factor with an earpiece attached to one side reports say. The band contains a range of sensors and informs the wearer about their environment via an earpiece. It is thought that this wearable technology will help blind people to "see" things around them, reports BBC News.
While the Alice Band is currently being tested with eight blind volunteers, it is predicted that the use of this wearable could also be popular with a wider range of people. Thus the Alice Band is being touted as a rival to Google Glass by various new sources but the BBC says Microsoft does not see the device that way. Further information and details of the project are expected in the next few months.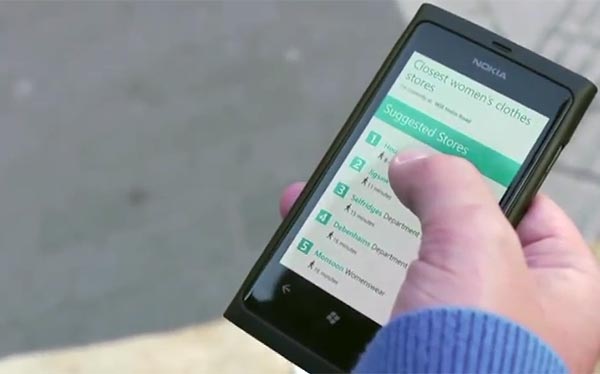 This or a very similar Microsoft project was actually seen a couple of years back in a concept video published by The Guide Dogs for the Blind Association. The video shows a number of blind or visually impaired people who use technology to help them find their way around public spaces and places. A person is guided through a park and given directions and warnings where appropriate. Another user goes gift shopping and is guided via a less busy walking route to suitable shops and also then navigating around a shopping mall. Also in the video we get to see the sensor and earpiece system working with a Nokia Lumia Windows Phone for added smart interactivity.
Yahoo News reports that other companies involved in the system include Tesco, Barclays, Costa Coffee, First Great Western and First Group. A statement by this consortium read "The short term goal is to make the city more accessible and enjoyable for people with sight loss, by using new technologies. The longer term project is to … revolutionise the urban experience for everyone, through more effective collaboration and innovation."
Tech goliaths Microsoft and Apple have been rumoured to be developing a smartwatch or smart band but nothing concrete about either company's project have been seen as yet. So it's interesting to see Microsoft's hand at work in some wearable technology to give us a hint at what kinds of capabilities might be coming to consumers. In our recent coverage of the wrist-worn Microsoft smartband patents and rumours it seemed like the device used an array of sensors with a health and fitness orientation.