A patent application for a Microsoft smartwatch, filed in 2012, has surfaced along with details regarding Redmond's potentially upcoming wearable device. The MS smartwatch appears to be focusing on fitness and health, rivalling Samsung's Gear Fit, the Pebble smartwatch and possibly even the rumoured Apple iWatch. With last year's rumours suggesting that Microsoft's Surface team was working on a prototype smartwatch, details in the patent application give us a better idea of how it might look.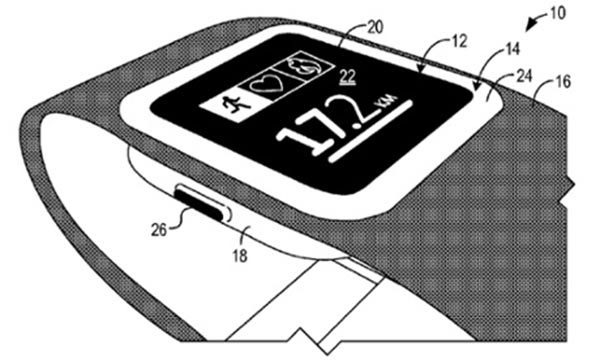 The patent outlines that the smartwatch would also double as a fitness tracker whilst featuring music playback, phone and messaging functionality. The photos show that the watch face is designed to be "releaseably secured" and detach from the wristband. "This enables the user to conveniently remove the frame and band from the information device after exercise to wash the frame and band and to store the information device, band attached or not, in a dock which can facilitate charging and possibly data transfer while the information device is not in use," the patent reads. The design will also allow the device be docked in exercise machines and equipment, becoming a personal fitness recorder.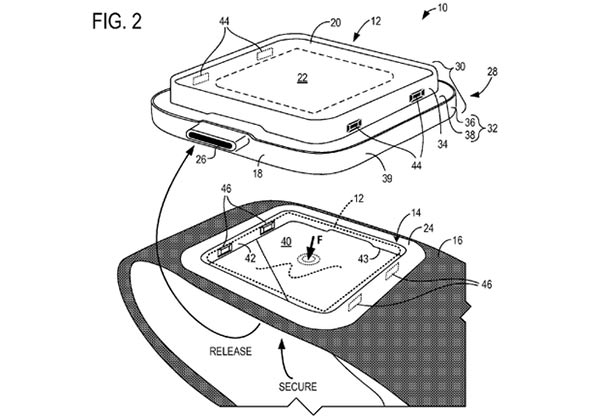 Focusing on fitness, the gadget will include an optical light sensor on the bottom of the watch, making contact with the user's skin in order to measure various exercise-related metrics such as heart rate. It is also suggested that the watch will feature GPS which will allowing tracking of the user's position and route.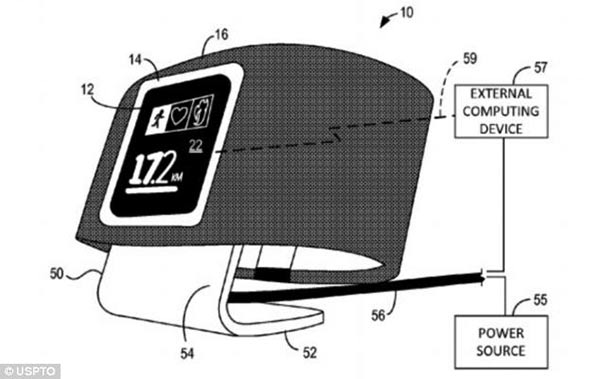 Microsoft may not make use of these patented ideas but it does suggest that the company is considering entering the market again following the release of the SPOT (Smart Personal Object Technology) smartwatch back in 2004.
Google's latest Android Wear OS was announced not long ago on devices such as Motorola's Moto 360 and the LG G Watch. A range of other Android powered smartwatches is also expected to hit shelves this summer. With major tech giants rapidly bringing out their own wearable devices, Microsoft has a long way to catch up in the midst of the competition. We hope to see more solid information about this smartwatch soon. Perhaps it will even feature at the small gathering Surface press event on the 20th of this month…