We have seen much news about Google Glass getting more stylish and its employment expanding to other fields including professionals such as doctors and fire fighters and in businesses such as by the Virgin Atlantic staff at Heathrow. Now we discover that the US Air Force also seems to be interested in this piece of gadgetry, as it is currently in the process of beta-testing Google Glass for battlefield use, according to VentureBeat.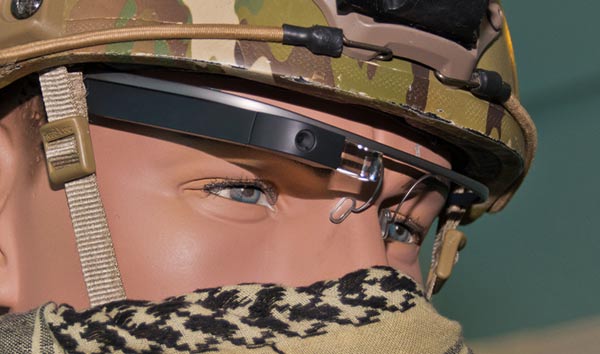 The US Air Force's "BATMAN" (Air Targeting Man-Aided (K)nowledge) research team, part of the force's 711th Human Performance Wing and one of the military's most distinguished research and development groups at Wright Patterson Air Force Base in Ohio, is assessing potential deployment scenarios for the wearable tech and is already indicating positive outcomes from the computer-enabled eyeglasses' assistance. The US Air Force obtained two pairs of glasses through Google's Glass Explorer program, where an application is needed to acquire a single $1,500 Google Glass.
"Its low power, its low footprint, it sits totally above the eyes and doesn't block images or hinder vision," are positive attributes of Google Glass, said 2nd Lt. Anthony Eastin, a behavioural scientist on the team testing the techy specs.
Glass is said to allow soldiers to "access information very quickly" as it assists them to their targets and in search and rescue missions whilst helping ground commanders to directly communicate with the aircraft above them during combat, supply and rescue operations.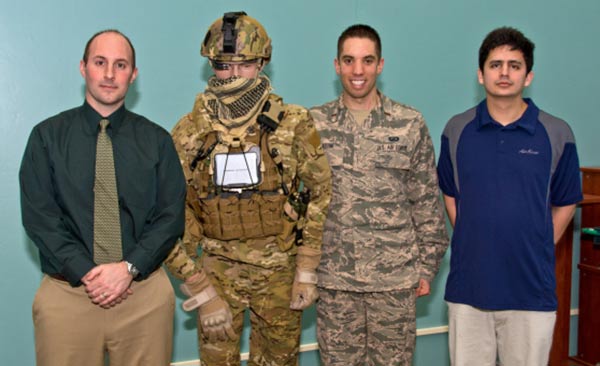 Besides the device's ability to take photos, record videos, chat, navigate and look up facts on the web, the BATMAN team is also working on its own software and apps for battlefield use whilst boosting the Android OS platform currently powering the device. "The goal is to build software for research purposes for future endeavours," said Eastin.
Even though the results from research and testing Glass would lead us to think that the military may be thinking of completely adapting the technology, software developer and civilian contractor with the US Air Force, Andres Calvo, stated that it is still "not a silver bullet for many of the Air Force's needs."
Google also clarifies that there is not an official working relationship between the company and the US Air Force, "nor does it have any plans to," cement such a relationship, according to VentureBeat's source.
Meanwhile we're still waiting for Glass to finally make it to the mainstream, with or without an enemy targeting reticule app.