On Tuesday Amazon was awarded a pair of patents it applied for back in 2016. The patents cover a "wristband system that monitors whether warehouse workers are putting their hands in the right places," according to GeekWire, which first noticed this development. The patents, understandably, raise worries about a dystopia for workers.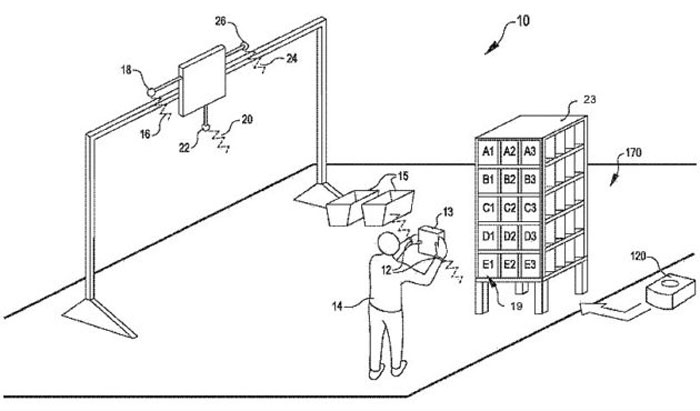 Already Amazon had got itself a reputation for imposing difficult working conditions on its warehouse staff. In a report from November last year investigators said that "Amazon workers are so exhausted by long hours and relentless targets they are falling asleep on their feet". Employees had to suffer the indignity of timed toilet breaks, and some collapsed on the job, observed an undercover reporter.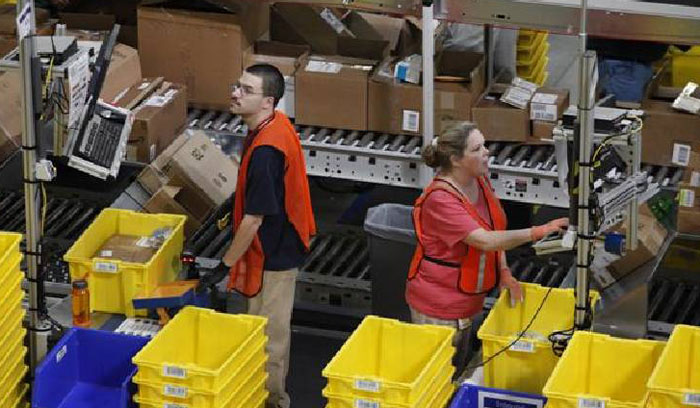 The new patents detail a system where worker hands are monitored in relation to a series of inventory bins. Amazon's patented tech includes audio and/or haptic feedback to indicate the correct bin has been selected by the worker. In the patent description this is put forward as a labour saving and efficiency improvement measure:
"Existing approaches for keeping track of where inventory items are stored … may require the inventory system worker to perform time consuming acts beyond placing the inventory item into an inventory bin and retrieving the inventory item from the inventory bid, such as pushing a button associated with the inventory bin or scanning a barcode associated with the inventory bin."


For the system to work, the warehouse workers wear the wristbands and there are various ultrasonic devices placed around the warehouse, in locations such as inventory bins. Furthermore, a managing module is required to keep track of this data and sync with Amazon's database systems.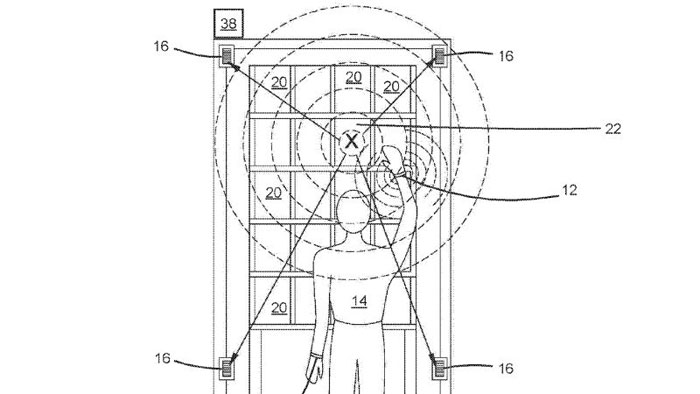 As mentioned in the intro, Amazon hasn't made any announcements regarding the newly awarded patents. It is noted that workers in various warehouse and distribution functions already carry devices that monitor their locations - but would the wristband trackers be too invasive to implement?