The latest Apple iPhone range (and Watch) were recently announced and they will deliver wireless (Qi) charging to the hoards of Apple iOS devotees. This move by Apple will likely cause a serious boost in the wireless charging accessory market and help Qi become the dominant standard against the PMA/AirFuel standard. Now an interesting new accessory, developed at MIT by Pi, aims to significantly extend the Qi wireless charging range to make it even more useful.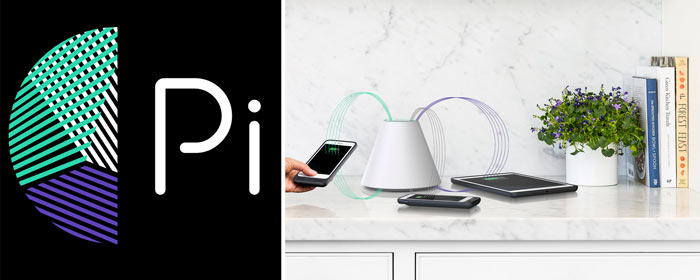 As TechCrunch reports, a wireless charger usually means a pad that your device must sit on to get charged - and if you pick it up, to answer a call or text for example, the charging stops. That could be very inconvenient if your device is on its last few per cent of battery life. For reference, a Qi v1.2 spec wireless charger has a range of 2.8cm.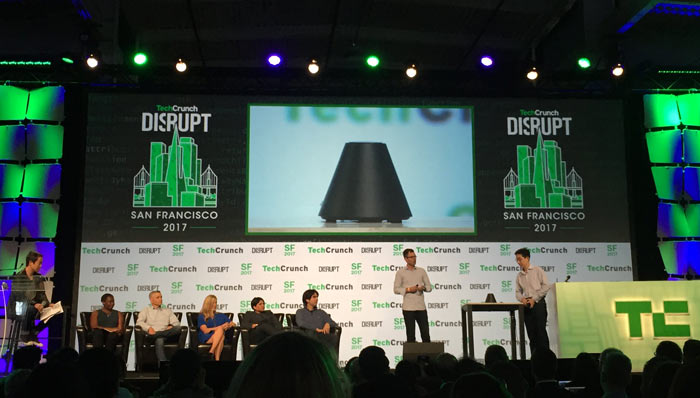 At the recent TechCrunch Disrupt Battlefield a company called Pi debuted a new wireless charging device. It is claimed to charge multiple devices within about a foot (12-inches / 30cm) in any direction and it is Qi device compatible. According to the report, the Pi's 'secret sauce' is "a beam-forming algorithm that lets them safely direct a magnetic field to wherever the device is sitting". One of the project co-founders managed to create some positioning matrices to provide an optimal beam-forming charging wave "in just two clock cycles on a simple microcontroller". Previously it would have taken a several minutes of compute time on a Core i7 to solve the positioning issue, said the developers of the system.
On stage at the TechCrunch Disrupt Battlefield the Pi device appeared to work charging up four smartphones and a tablet simultaneously when they came into range of the charger. The founders of the Pi charger answered some important points in a Q&A that followed the demo. From the session it was learned that the 12-inch range can be in any direction; above, to the side, or below the charger. However, users should note that the further from the cone-shaped device, the slower the charging will be. With a max power output of 20W the Pi isn't for laptop owners right now.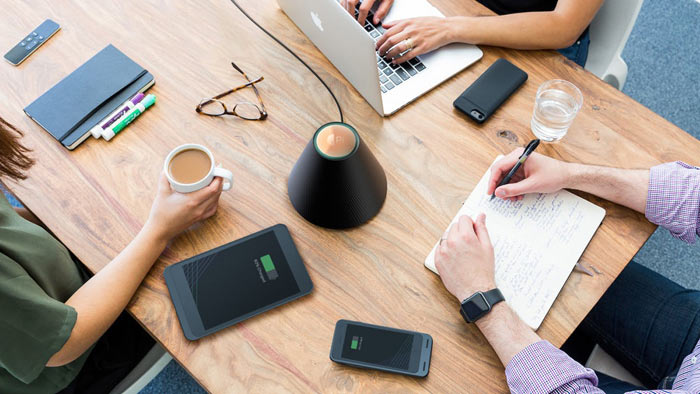 Pi hope to make the devices generally available sometime next year and they will cost less than $200, while maintaining a 50 per cent margin for the business. The concept of a Pi charger being built-into hubs like the Google Home or Amazon Echo is being looked into.