Microsoft has announced a number of offers to attract would-be purchasers of its Xbox consoles. A blog post on the Xbox Wire seeks to allure gamers to the platform with easy monthly payments schemes for Xbox All Access (hardware plus games and online subscriptions) bundles. New in this latest offer is that Microsoft is trumpeting an "all-new upgrade option for the next Xbox console, Project Scarlett".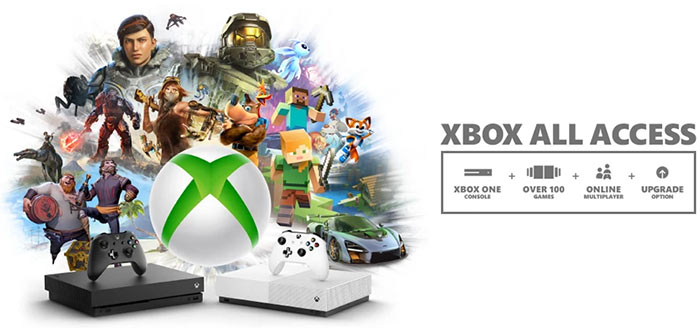 Before discussing the Xbox Scarlett upgrade offers, it is worth talking about the Xbox All Access program. This is quite similar to a phone contract where you buy the phone and get service over a period of months/years. Microsoft's proposition in the UK, for example, is that you sign up for 24 months to a fee of £17.99pcm (Xbox One S All Digital), £19.99pcm (Xbox One S), or £24.99pcm (Xbox One X). There is no upfront cost and via Microsoft's partner bank in Sweden you won't pay any interest over the term. For your fee you get the console noted, plus 24 months of Xbox Game Pass Ultimate which includes unlimited access to 100+ games, and online multiplayer with Xbox Live Gold.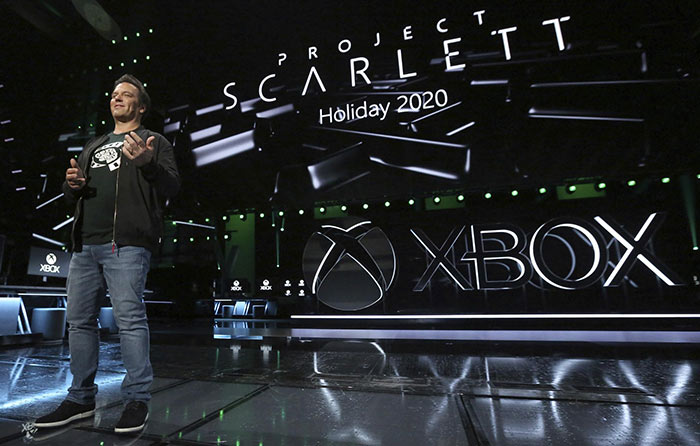 Weighing up the value of these 'contracts', the Xbox Game Pass Ultimate subscription is usually £10.99pcm on its own. Thus you are paying the above prices minus £10.99pcm for the hire-purchase of the hardware over 24 months. Over the two year term, for the Xbox One X All Digital you will have paid £168 for the hardware, or for the Xbox One X you will have paid £336 for the hardware.
As a "limited time offer" (until 31st Dec 2019) Microsoft has added the option to upgrade to an Xbox Project Scarlett (expected end of 2020) during your term. Depending upon your initial contract, you will be able to upgrade to Project Scarlett after 12 (Xbox One X) or 18 months (the cheaper consoles).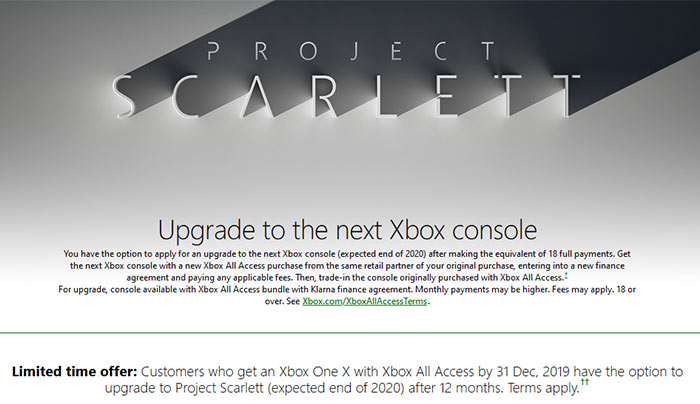 Upgrading to Project Scarlett can be done as mentioned above, but you will be entering into a new monthly contract. Since the release date and price of the next gen Xbox isn't yet decided we aren't advised of the price that these upgrades will be offered at. It should be favourable, as Microsoft and its partners will take your old hardware off you in part exchange. One has to retain judgement until pricing is known but in the mean time the Xbox All Access offers might appeal to those who prefer this goods/services purchase/payment model.