Over the weekend there have been a couple of interesting Xbox One developments. First of all, well known Windows leaker Walking Cat shared a graphic showing an initial salvo of original Xbox games that Microsoft will be adding to the Xbox One's backward compatibility canon. Secondly, Microsoft started its 'Feel True Power' Xbox One X TV advertising campaign – the console hits retail on 7th November.
Original Xbox compatibility
Microsoft announced that it would be adding support for original Xbox games on the Xbox One back at E3 this June. This ability was teased alongside the official unveiling of the Xbox One X. At E3 we learnt that the first vintage Xbox titles on the way to Microsoft's newest consoles would include Crimson Skies: High Road to Revenge.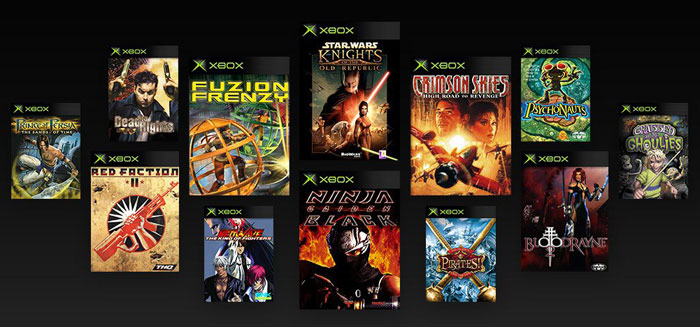 This weekend WalkingCat showed off a montage of original Xbox box-art. It looks like the Twitter-based cat has snagged a promo image. The pictured collection includes the aforementioned Crimson Skies game alongside many other well regarded titles such as:
Bloodrayne 2
Dead to Rights
Fuzion Frenzy
Grabbed by the Ghoulies
Neowave: The King of Fighters
Ninja Gaiden Black
Pirates!
Prince of Persia
Psychonauts
Red Faction II
Star Wars: Knights of the Old Republic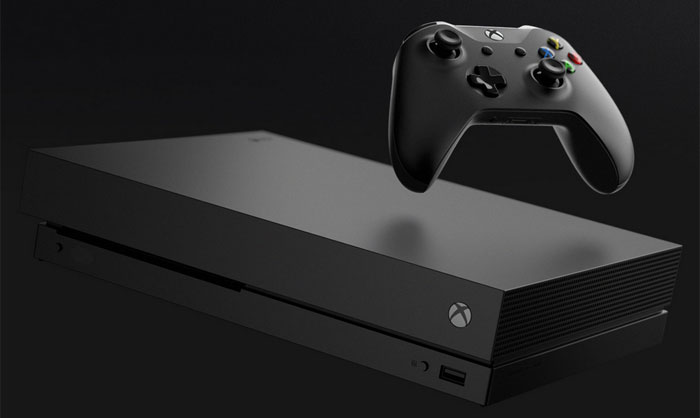 Xbox One X incoming
On Sunday Microsoft published the Xbox One X – Feel True Power – World Premiere TV Commercial. I've embedded the YouTube version below but it probably won't be too long before you catch this commercial on live TV or embedded in a stream.
Alongside the above ad, Microsoft comments that the Xbox One X is available to pre-order now. "With 40% more power than any other console, experience immersive true 4K gaming. Blockbuster titles look great, run smoothly, and load quickly even on a 1080p screen. Xbox One X also works with all your Xbox One games and accessories as well as Xbox Live, the most advanced multiplayer network, giving you more ways to play," boasts Microsoft. The Xbox One X will become available in stores from 7th November.