This morning we were able to reveal Japanese launch details of the Wii U and, a little more insight into the hardware, however, this evening, the UK release date and pricing for the console were confirmed. With falling shares and so, what may be Nintendo's last big hope, the Wii U will be available in the UK from November 30th, with the 'White Wii U 8GB Basic Pack' priced at £250 and the 'Black Wii U 32GB Premium Pack' priced at £300.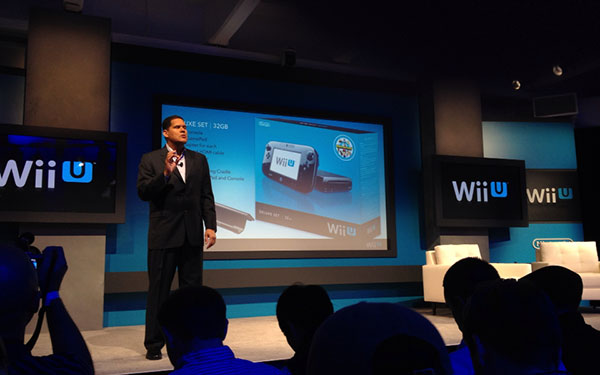 Nintendo also took the opportunity to explain its reasoning for its limited 8 and 32GB of internal flash storage - that with the price of such components falling frequently, it didn't wish for flash memory to play a significant role in the console's pricing. In exchange, Nintendo will be allowing unlimited USB storage expansion, confirming that even 3TB hard-disks would be supported.
The Wii U has already gone up for pre-order with many retailers, including Amazon and GAME, so if you're interested, head on over to be one of the first to own Nintendo's intriguing new console.