Get the latest Wii update and you're good to go
Those PS3 owners amongst us have been happily using our USb keyboards for some time, ever since the console launched in fact. And with all the new consoles offering some form of web browsing or messaging, a keyboard kind of becomes a bit more necessary.

So here's Logitech with a Wii compatible keyboard so that you won't be having to wave the WiiMote around forever just to type a message or browse the net.

Ready for immediate use, the plug-and-play Classic Keyboard 200 offers people the advantages of a compact form factor and low-profile keys. Ideal for use in the living room, the Classic Keyboard 200 features a spill-resistant design; if a gamer does spill water or coffee, for example, on the keyboard during the heat of competition, a carefully designed drainage system prevents the hardware from being damaged under most circumstances.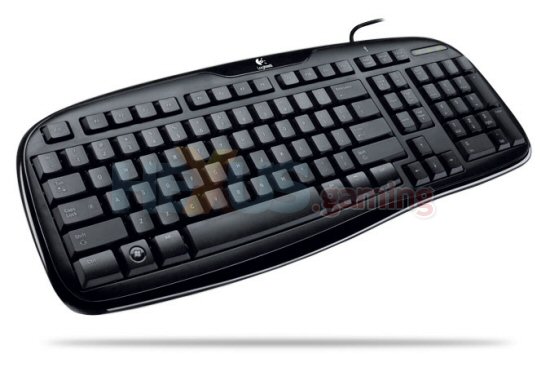 The Classic Keyboard 200 will work with Wii systems that have been updated to the latest Wii Menu, version 3.1. Users can perform this update by selecting the "Wii System Update" button in the Wii Settings menu.

"We are pleased to have Logitech's support and be able to bring yet another keyboard compatible with the Nintendo Wii console," says George Harrison, Nintendo of America's senior vice president of marketing and corporate communications. "Logitech is the perfect partner to support Wii gamers who want to optimize their Wii experience."

"Wii has infused the gaming community with tremendous new energy," said Bruce Lancaster, vice president of Logitech's gaming business unit. "And the Logitech Classic Keyboard 200 adds value to the exciting Wii experience. Now consumers can enjoy the advantages of having a keyboard to help them manage their Wii Message Board and enter text in the Wii Internet Channel."

The Logitech Classic Keyboard 200 is available now in the U.S. and Europe for a suggested retail price of $14.99 (U.S.).