Bioware's massively multiplayer online game seems to have been in development forever, but finally - with the December 22nd launch date looming – there's not much longer to wait.

Via Twitter, SWTOR Community Manager, Stephen "Rockjaw" Reid has revealed that players, invited to the final phase of testing, have been sent out schedules and will jump online for the final burst of gameplay on Friday or Saturday.

This final push towards the release date also signals the impending closure of the Pre-Launch Guild Program. Players have until December 2nd to apply to transfer their current guilds over before the servers are switched off in preparation for launch day.

Bioware warns players that this is the last chance for beta testers to designate allies and adversaries and make any changes to their guilds before the cut-off point.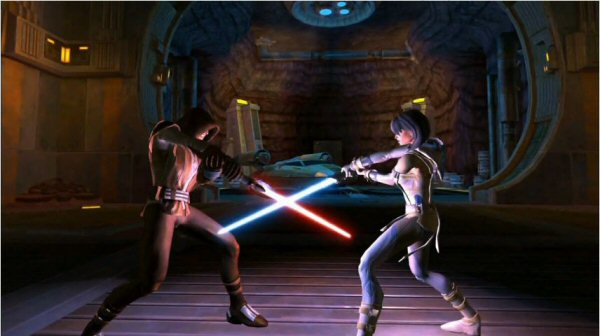 Light-sabers lock on December 22, 2012



Star Wars: The Old Republic takes place thousands of years before the rise of Darth Vader when war between the Old Republic and the Sith Empire divided the galaxy. Players can choose to play as Jedi, Sith, or a variety of other classic Star Wars roles, defining their personal story and determining their path down the light or dark side of the Force.

Along the way, players will befriend courageous companions who will fight at their side or possibly betray them, based on the their actions. You can also choose to team up with friends to battle enemies and overcome challenges using typical Star Wars combat, including light-saber battles.

Star Wars: The Old Republic adopts a standard monthly subscription model and is available to pre-order now. For more details visit the official site: www.swtor.com