Asus Republic of Gamers (RoG) has kicked off a new promotion, giving away game keys for Mafia III PC. If you buy any qualifying ASUS gaming motherboard, gaming graphics card, or networking product from a participating dealer you will be able to claim a key for Mafia III via the special Asus redemption site from 21st October onwards. The promotion ends on 26th December or whenever key codes run out, whichever is sooner.

Mafia III is a new action-adventure video game developed by Hangar 13 and published by 2K. It is set in 'New Bordeaux' in 1968 and the story revolves around Lincoln Clay, an orphan and a Vietnam War veteran. Mr Clay is on a quest to tear down the city's Italian mob and build a new crime family on the ashes of the old. The game was released on Friday 7th Oct.
To get your Mafia III game key you must buy a qualifying Asus gaming motherboard, gaming graphics card, or networking product from an eligible store. The general information page concerning this promotion is here. Those who qualify for the free game also get Mafia III Family Kick-Back bonus in-game items included. Once you get your Steam key code you can take your time, you have until September 2017 to add it to your library.
UK customers can go here for country specific information concerning the offer. On this site you will find a list of all the products included in the offer and the stores where you can buy them. It is notable that participating retailers for differing product ranges are slightly different, so please check. Some enterprising retailers (including eBuyer, Novatech, and OC UK) have prepared special Mafia III promotional pages to make it easy for you to select from their stocks.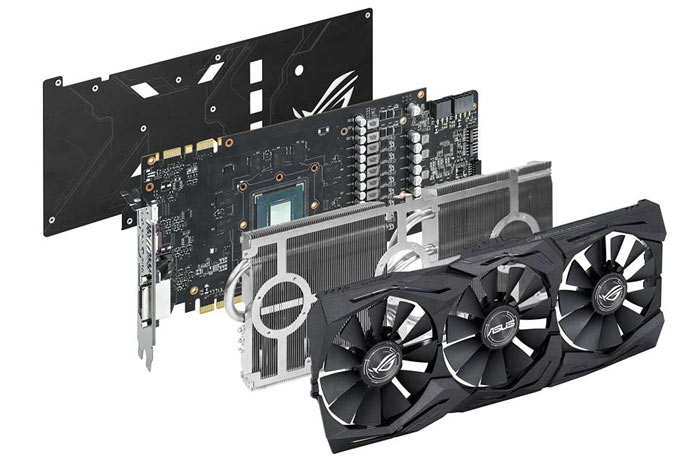 If you time your purchase right, and are interested in buying an Asus ROG Strix GTX 1080 or 1070 graphics card, you can enjoy double the fun. Remember that from 7th October to 30th October 2016 Nvidia is running a Gears of War 4 game bundle promotion and the Asus RoG FAQ says you can grab both games, if eligible (not in China or Japan).