AMD has announced that it will be bundling the latest Hitman game with select GPUs and CPUs. We have watched with interest the development of the latest Hitman game including covering news of the developer's plans to make Hitman a fully episodic game and the release of the PC system requirements and beta schedule.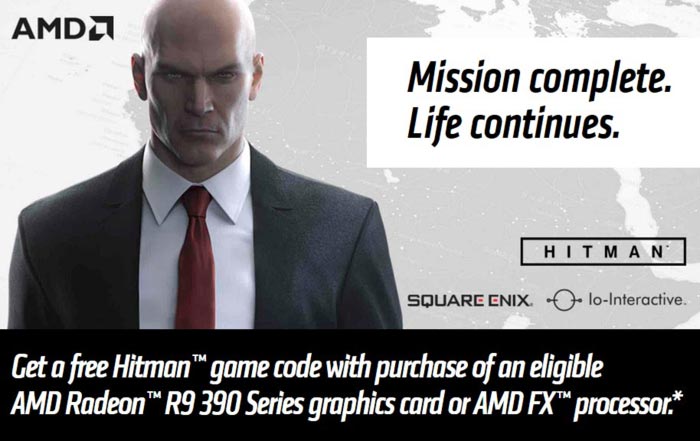 The free game bundle promotion started yesterday but of course Hitman isn't out yet. Buyers of qualifying hardware, from participating retailers, will get a free Hitman download code plus a full year of content for this creative stealth action game after its official release. However, while you wait for the game to be released (on 11th March), you will be able to participate in the PC beta test which starts this Friday, 19th February, ending on 22nd Feb.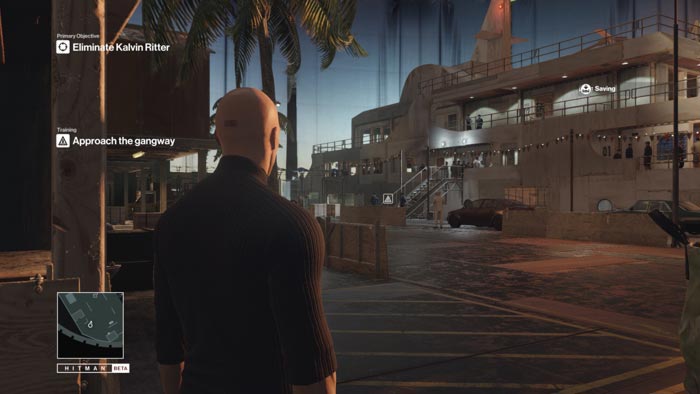 In a press release sent along to HEXUS, AMD says that Hitman players will benefit from "unique DX12 hardware found in only AMD Radeon GPUs-called asynchronous compute engines-to handle heavier workloads and better image quality without compromising performance". Furthermore the AMD Gaming Evolved title supports "AMD Eyefinity and ultrawide support, plus super-sample anti-aliasing for the best possible AA quality".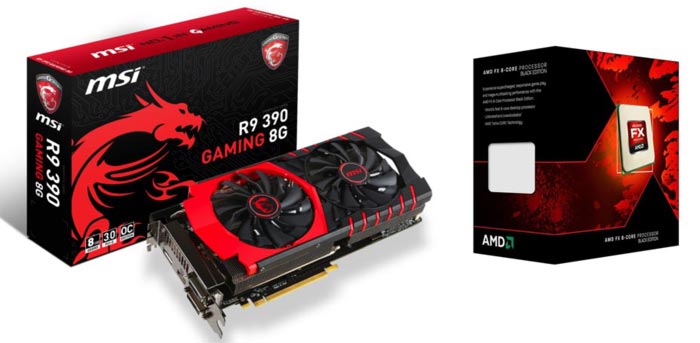 If you are interested in this Hitman gaming bundle please check through the key facts and dates below:
Qualifying hardware: AMD Radeon R9 390/390X graphics card or AMD FX 6-/8-Core boxed processor.
Qualifying dates: from 16th Feb until 30th of April 2016 or whilst supplies last. Vouchers can be redeemed until 30th of June 2016.
Qualifying retailers: include the likes of SCAN, Dabs and eBuyer in the UK but you can find out your nearest retailer via the AMD promotions site.