AMD has announced that "A battle for the fate of the galaxy should be met with Fury". In other words it has created a new promotional games bundle, giving away a full copy of Star Wars: Battlefront to purchasers of its Radeon R9 Fury graphics cards (and select System Integrator systems equipped with a Radeon Fury). Please note that the offer does not apply (PDF link) to purchases of Radeon R9 Fury X and Nano graphics cards.

EA's Star Wars: Battlefront is a highly anticipated title which is expected, by the publisher, to shift 13 million copies by March next year. It came to that conclusion after a 'highly successful' beta which was open to anyone and enjoyed 9 million participants. Looking at HEXUS reader comments, however, on the whole you felt like it was a disappointing beta, lacking the depth of gameplay you wanted.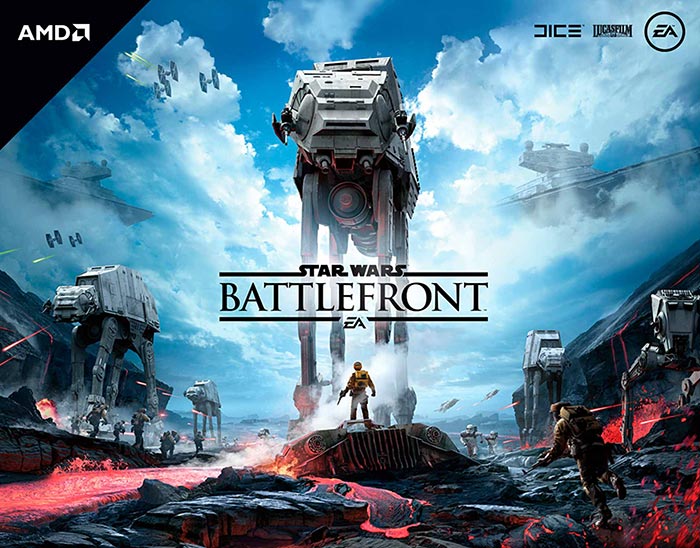 With its confidence of a dead-cert success on its hands, EA is charging £50 for a copy of the game on any platform and has already planned a £40 season pass. The game becomes available today in North America but here in Europe we have to wait until 19th November, Thursday, for the release.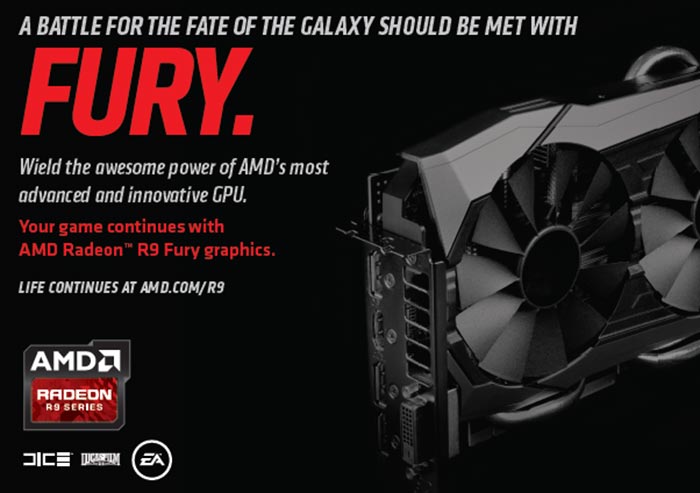 AMD's promotion begins today and the usual 'participating retailers' gotcha applies, so watch out or ask your chosen retailer about this offer specifically, if you are interested in it. The Radeon R9 Fury Star Wars: Battlefront bundle promotion will run until 31st January 2016 or until AMD's stock of codes runs out, whichever is sooner. Your code voucher can be used up until 29th February 2016 – yes next year is a leap year.
AMD Catalyst 15.11.1 Beta Driver for Windows
Coinciding with the North American launch of Star Wars: Battlefront, AMD has released a new beta driver (32-bit, or 64-bit) today with quality and performance optimisations for this blockbuster game.
Users will also enjoy quality and performance tweaks for the recently released Fallout 4, Assassin's Creed Syndicate and Call of Duty: Black Ops III games. You can grab the new beta driver and read the release notes on the AMD beta driver page here.