This time last week we covered the news that Batman: Arkham Knight was to return to the PC platform. The game was originally launched four months ago on PC and the next generation consoles. However the PC version was plagued by issues that effectively prevented PC gamers from enjoying the game.
The re-released version of Batman: Arkham Knight PC, which arrived on Wednesday, was supposed to iron out all the serious issues and bring the PC version up-to date with the console content that has been produced in the interim period. When the patched version was released Warner Bros suggested users install 12GB RAM or more to enjoy smooth gameplay.
On Saturday another Warner Bros Interactive Entertainment official statement was published on the Steam Community website - to develop the Batman: Arkham Knight PC real-life saga further. Apparently those PC gamers who went ahead and played the re-issued game on their platform of choice were still confounded by bugs. Warner Bros have acquiesced to the PC community, and have agreed to issue full refunds for those who have bought Batman: Arkham Knight PC.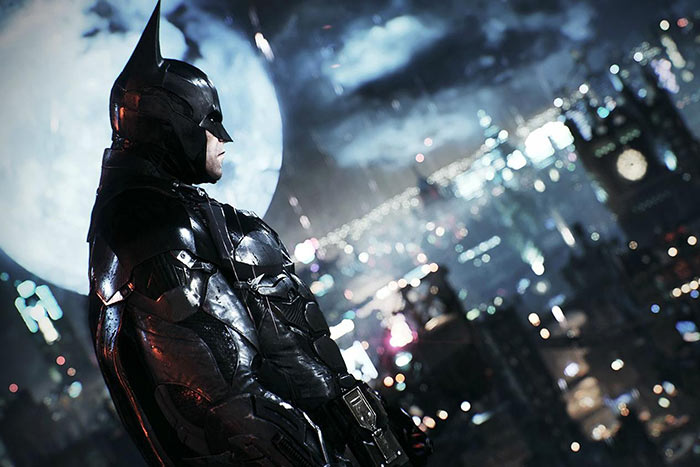 Refunds go far beyond what Steam usually offers – and thus immediately after PC gamers were told of the full refund offer - the refund system didn't work. The refund system has now been fixed and you can go ahead and get your hard earned cash back. The terms of the refund are quite generous and flexible. You have up to the end of this year to request your refund and it doesn't matter how much you've played the game and any DLC. You can return the Season Pass for refund if you are returning the game at the same time.
If you are tempted to hold onto Batman: Arkham Knight PC, Warner Bros appear to warn that there will be "issues we cannot fix". So it looks like it would be best to have your fun with it now and get your refund to spend on other games before 2015 is out.
Announcement on Refunds
31 October - Yorick
We are very sorry that many of our customers continue to be unhappy with the PC version of Batman: Arkham Knight. We worked hard to get the game to live up to the standard you deserve but understand that many of you are still experiencing issues.
Until the end of 2015, we will be offering a full refund on Batman: Arkham Knight PC, regardless of how long you have played the product. You can also return the Season Pass along with the main game (but not separately). For those of you that hold onto the game, we are going to continue to address the issues that we can fix and talk to you about the issues that we cannot fix.
Thank you,
Warner Bros Interactive Entertainment