A new 'epic space sim' for PCs has hit Kickstarter and looks to be well on its way to funding success. Infinity: Battlescape by I-Novae Studios is said to offer seamless interplanetary warfare across a procedurally generated, true to scale solar system with 100's of players simultaneously involved, battling in a diverse range of space ships. At the time of writing it has netted over $80k of a $300k goal, in little over a day.
There's an interesting story behind this game development. Kotaku reports that Flavien Brebion, the lead guy behind Infinity: Battlescape, has been working on a similar game "so ambitious he couldn't get it finished," for the past nine or so years. That game was 'Infinity: The Quest For Earth' and was envisioned as a game of exploring seamless galaxies with the player able to zoom down onto planets from deep space with no interruptions/loading screens. As Kotaku says, we are now seeing games pushing similar boundaries like No Man's Sky, Star Citizen and Elite: Dangerous.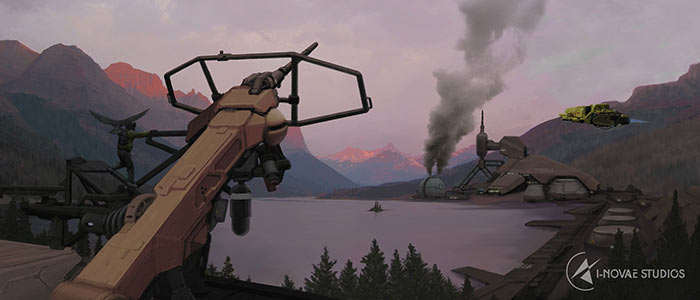 Being inspired by the recent success of the aforementioned space sim games and wanting to actually realise his dream game, Brebion has started a Kickstarter project for Infinity: Battlescape which is less ambitious than his previous 'Infinity' game idea but is still a pretty big project. Brebion has assembled a group of developers to make Infinity: Battlescape possible within a modest timescale.
Key proposed gaming highlights of Infinity: Battlescape include:
Engage 100's of players in epic space battles involving everything from small, nimble interceptors up to immense, powerful capital ships
Seamless interplanetary warfare across a procedurally generated, true to scale solar system
No loading screens! (except when the game first starts)
Jaw dropping visuals allow you to experience alien worlds in a way you previously could only dream of
Newtonian physics with different flight models for atmosphere and space
Offline sandbox mode for exploring and trying out different ship/weapon combinations
Windows PC
Community oriented focus with support for modding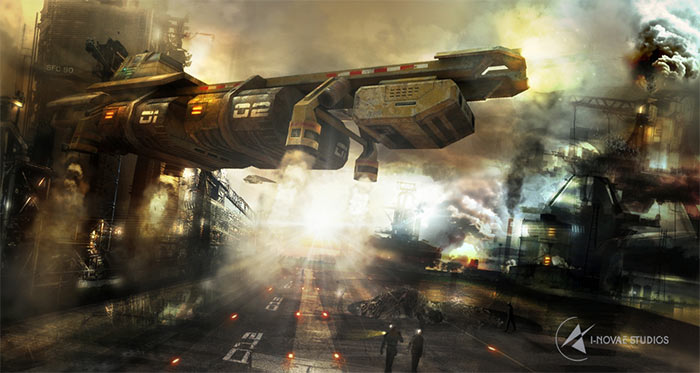 The first playable 'alpha' should become available in January next year to those who contributed 'Developer Access' pledges. Others should get alpha access around a year from now with Beta access scheduled for April 2017. The game is scheduled to ship in September 2017. You can already see some unedited game footage on YouTube.
At the moment the minimum specs to run Infinity: Battlescape are said to be roughly; Windows 7 64-bit or newer (DX11), 3.4GHz dual core Intel i3 or equivalent, 8GB of RAM, 2GB Geforce GTX 680 or Radeon HD 7950, 20GB of storage space. The I-Novae Engine behind the new game has VR support but such support is not promised for the finished game unless a $2.5 million stretch goal is reached.