If you are a PC gaming veteran then you probably remember playing the seminal Descent 'six degrees of freedom' shooter on your olde PC. Now, around 20 years later, the game is under re-development to return in glorious 21st century graphical livery as Descent: Underground.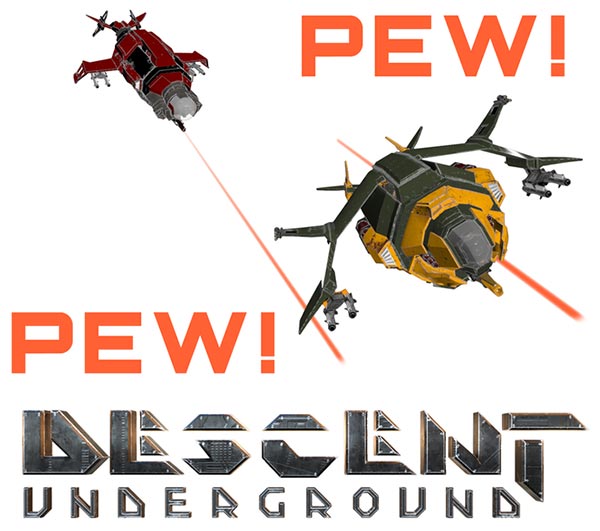 The developers of Descent: Underground are currently seeking funding on Kickstarter. Descendent Studios has just kicked off its campaign and achieved a great start, raking in nearly $120K towards a $600K goal in just a day or so with 30 days left. The dev team are made up of plenty of big-name experienced developers, including some who have worked on titles like Wing Commander, Star Citizen, Ultima Online, Deus Ex and Crusader: No Remorse.
The original descent was a ground breaking title in its use of a six degrees of freedom combat system in zero gravity. Players have to fight against enemy robots in asteroid and space station locations and also try and rescue crewmen. With it sometimes being referred to as 'Wing Commander in tunnels' it is perhaps fitting that Eric 'Wingman' Peterson of Wing Commander and Star Citizen fame is at the helm of the project.
The story behind the game is that it is set in the year 2315. Megacorporations have sent out mining spaceships to get resources from the Mars-Jupiter asteroid belts. The outer space battles between these businesses are fierce and unregulated. Watching these space battles has become a great sport, 'The Underground Games,' and some pilots gain fame for their combat skills – you are one of these space pilots
The new game promises multiplayer at its heart, leader boards, matches with up to 16 fellow players and competitions like Capture the Asteroid, Capture the Ore, Deathmatch Destruction, Mining for Minerals and more. The available fleet of ships and their weapons are highly customisable and they can be upgraded through various tech trees.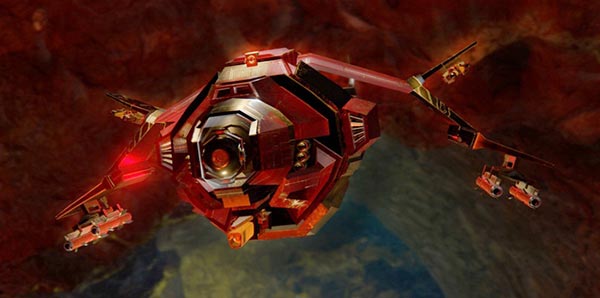 Currently the lowest funding level that will get you a copy of the game is $30 - for the 'EARLY BIRD: MATERIAL DEFENDER' which furnishes you with a Digital copy of Descent: Underground ($50 Retail), a WASP - A good multi-purpose ship, Beta access, Special thanks in the credits, a Gold Campaign ribbon in forums. This is a limited offer and there are 1714 of 2500 remaining.
The game is scheduled for release in March 2016. You can check out the videos for early game footage produced in UE4.