Avalanche Studios officially confirmed that Just Cause 3 was in production for the first time last November. We got to hear how the third iteration of the open-world action game would be coming to PCs and next gen consoles. However we had seen leaks and hints signalling that the game was likely to be in development leading up to that time.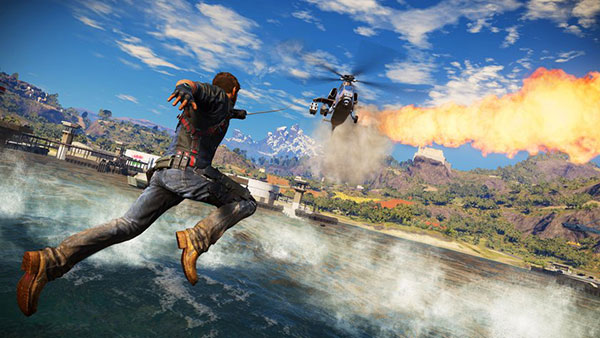 With November's official reveal we saw a bunch of screenshots, game details and an interview plus screenshot stills trailer put together by GameInformer online magazine. To recap on the important points; Just Cause 3 will be giving you more of the same kind of chaotic fun you had in the previous versions but with everything turned up a notch and improved graphics. Some physics elements like parachuting, wing-suiting and grapple hook swinging are said to be vastly improved.
Just Cause 3 won't include microtransactions we were reassured but the new game would be followed up with a few DLC packs. Avalanche was keen to point out that the planned DLC isn't going to make the initial game release any less expansive out of the gate as the base game will be "a huge, fully packed and extremely rewarding experience," offering a 400 square mile map on its own.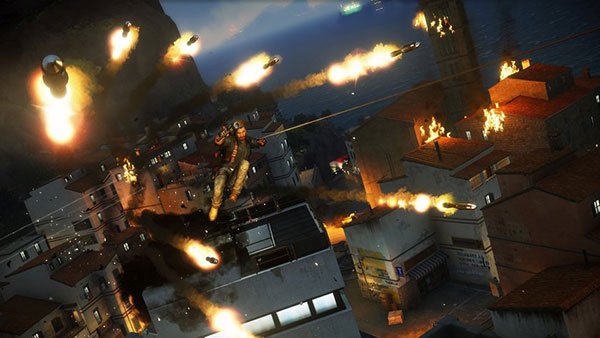 Now Avalanche has launched the first video trailer showing off the upcoming game. It's called Just Cause 3: Firestarter and features the famous prodigy song as its soundtrack alongside some explosive visuals we guess were the result of protagonist Rico Rodriguez's antics around the Mediterranean island of Medici. PCGamer staff revealed that playing Just Cause 3, at the Avalanche Studios HQ in Stockholm, presented "not a huge leap from Just Cause 2, but it's more fun, more polished, and more over-the-top in almost every respect." Hopefully that's the kind of news Just Cause fans will be happy to hear.
The final morsel of info we gleaned from the new trailer is a launch window expectation of the game being released in time for Xmas. The new, rather short, trailer ends by telling us that Just Cause 3 will "Set the world on fire, Holiday 2015".