The release of GTA V on PCs creeps ever closer. Rockstar Games yesterday claimed that it was "in the final stages of development on the PC version". We have also learned that "substantial" additions to the story will be added this year via DLCs, and a video trailer showing the free GTA Online Heists mode has also been released.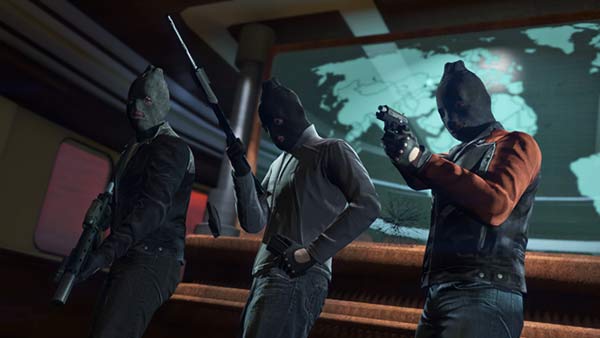 PC version of GTA V
The most pressing question about the upcoming game right now for many PC fans is simply - how is development progressing on our gaming platform of choice? The Rockstar Blog has answered that directly as follows: "we're presently in the final stages of development on the PC version of Grand Theft Auto V". More news will trickle out next week as Rockstar says that it will publish its official PC system requirements. So stay tuned for those (minimum, recommended and ultra?) specs.
Story DLC
Even before we get GTA V on PCs there looks to be new story DLCs on the way for other platforms. "For those ready to jump back into the story of Grand Theft Auto V we have big plans for substantial additions in 2014 continuing Michael, Franklin and Trevor's action, mayhem and unexpected adventures in Southern San Andreas," reports PC Gamer.
Online Heists
This new game mode will appear "early in 2015" and allows you and three of your buddies to get together to prepare a plan and execute a heist. The mode is multi-tiered and we are promised that all four members of the heist team will be active and essential to the operations' success with multiple objectives to accomplish to ensure the smooth run up to and a successful heist that ends in a big set piece. Online Heists will also include new vehicles and weapons for your (mis)use.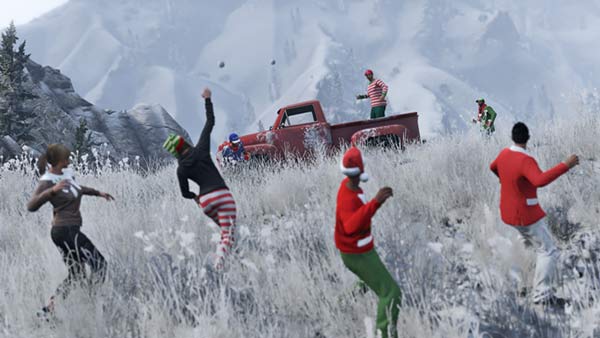 Winter Wonderland
If you are already enjoying the GTA V experience on a console you can "Jump into Grand Theft Auto Online this holiday season for a Festive Surprise". Players can now enjoy snowball fights or more seriously dangerous seasonal additions to the game such as a new homing missile rocket launcher or proximity mines. Additionally Rockstar is providing Xmas themed clothes and masks plus four new vehicles, there will be holiday crate drops, Christmas Day gifts, New Years fireworks and an in-game photography competition for GTA$1M.