MSI today announced a new partnership with Ubisoft Entertainment, the game publisher behind the Far Cry, Assassin's Creed and Watch Dogs games. Having become Ubisoft's new recommended hardware brand partner, MSI is offering Far Cry 4 game bundles (Limited Edition) for a limited time in selected countries with the purchase of its X99 and Z97 gaming motherboards.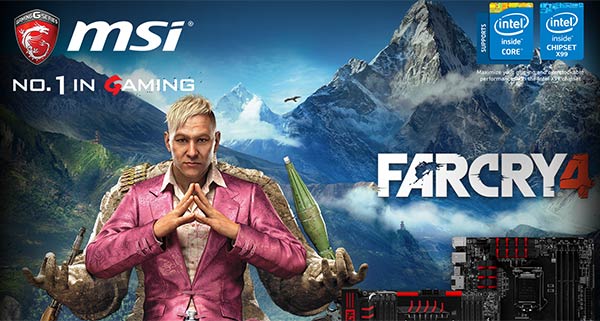 MSI claims that its X99S GAMING 9 ACK can deliver faster networking and offers a new level of online gaming for players "with Killer DoubleShot Pro, the world's first Killer LAN & Wireless gaming connection on a motherboard." This will aid players while they take on the role of Ajay Ghale in the exploration of his birth country of Kyrat in Far Cry 4, says the PC hardware manufacturer.
The selected MSI motherboard models which qualify for the free game include; the above highlighted X99S GAMING 9 ACK, the X99S GAMING 7, the Z97 GAMING 9 ACK and the Z97 GAMING 7. Those that are in the market for a new motherboard and are attracted by this promotion can read more about it on the official pages here.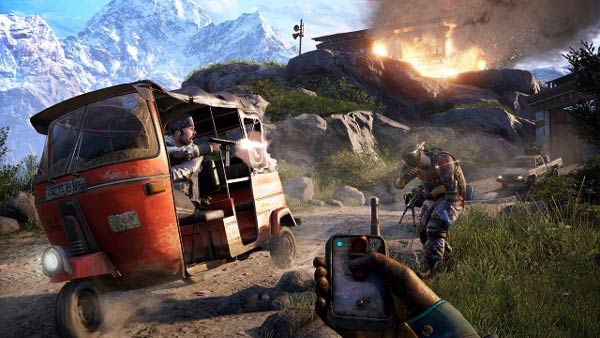 Far Cry 4 PC patch 1.5.0 released
Far Cry 4 was one of the most anticipated games of 2014 but unfortunately it didn't arrive problem-free. The PC patch 1.5.0 was released by Ubisoft this week, a 1.3GB download which reportedly attempts to address several problems including native support for ultra-widescreen, Russian language support, and unexpected performance drops during game streaming.
Despite the new batch of fixes players are reportedly still experiencing the "same old stuttering" problems during game play, and an irksome black screen crash on loading issue, according to INC Gamers. You can view the full list of updates on Ubisoft's forum.