Gearbox software has announced the Homeworld Remastered Collection. Previously we were expecting mere HD enhanced re-releases of these classic space RTS games but Gearbox Software says it has gone far beyond the original scope of the job to produce a "full-fledged re-mastering," of the classic games. The collection is due out this autumn.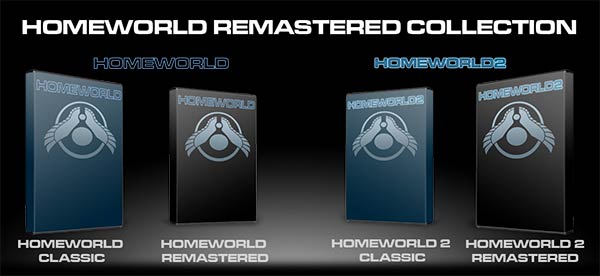 The remastered Homeworld and Homeworld 2 games have been put together "with great love and respect for developer Relic's brilliant, fun and innovative franchise," says Gearbox. Hoping to re-introduce the games ot players old and new Gearbox re-capped the story behind the games:
"As you guide your fleet, you'll become a commander who makes strategic decisions that determine the survival of humankind. From epic spaceship battles and desperate struggles for victory to building a massive fleet and watching it persist throughout missions, Homeworld is defined by amazing moments that helped it become a legend."
What's Remastered?
The games have been overhauled to work on modern hardware and OSes but beyond that Gearbox has "updated high-res textures and models, new graphical effects, and support for HD, UHD, and 4K resolutions". More work has also gone into music, audio effects and video design from many of the original artists.

Players may also appreciate the multiplayer options Gearbox has implemented; "multiplayer for both games has been combined into one centralized mode that will allow you to interact with other players like never before." Also other tweaks to aspects of the game have been done using input from passionate Homeworld fans, mod makers and the original series creators.
Plus Homeworld Classic and Homeworld 2 Classic
The Homeworld Remastered Collection also includes "archival versions of Homeworld Classic and Homeworld 2 Classic". These are unadultered versions of the Homeworld games – the original releases only updated to be compatible with modern operating systems and nothing else added or taken away.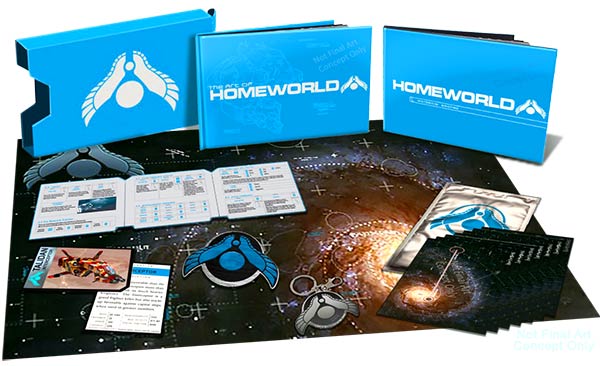 Gearbox is also accepting votes about for the form/contents of a physical collector's edition of the Homeworld Remastered Collection.
Homeworld fans can look forward to a completely new Homeworld game called 'Homeworld: Shipbreakers', which was officially confirmed at PAX Dev last year. Developer Blackbird Interactive, whose numbers include some founding members of Relic Entertainment, are working on the new game.