Rambo: The Video Game is due to be released early in 2014 and the developers have now released the first official gameplay trailer. As you might expect there's plenty of guns and explosions on screen and you also might recognise various scenes from the films First Blood, First Blood Part 2 and Rambo 3. The developers describe their game as "the ultimate & authentic Rambo experience," with "full-on gore, carnage and destruction."
The trailer starts as John Rambo, a drifter and troubled Vietnam war veteran walks along the road to the small town of Hope, Washington. The next thing we see Rambo is beating up police officers at the jail where he has been detained. He shoots up the police station and heads off into the forest. That's First Blood. Then we see him engaged in jungle warfare on a return to Vietnam to rescue American POWs, with his bow and arrow (among other weapons) in First Blood Part 2. Finally we see Rambo driving various military vehicles in the Afghan desert in line with the Rambo 3 tale.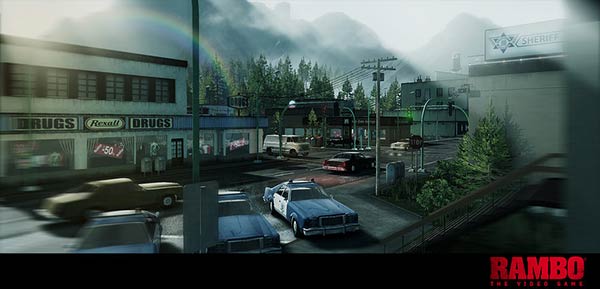 Polish developer of Rambo: The Video Game, Teyon, has designed the game as an on-rails shooter. Thus I think I would enjoy this as a nostalgic light-gun game on a console but it's probably not going to ever get onto my PC's hard disk.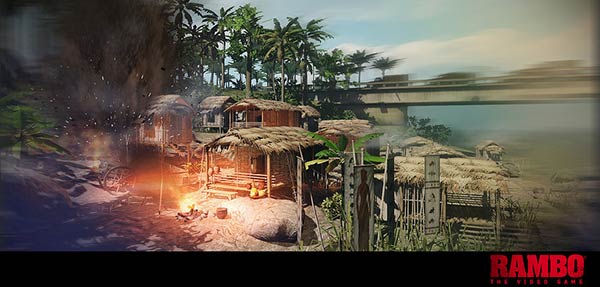 Rambo is scheduled for release in the UK on 17th January 2014. You can pre-order it now for £24.95 (PC version) with free shipping. Xbox 360 and PS3 versions cost £39.95. Pre-order customers can also get their hands on a large headed limited edition figurine of a shirt off, assault weapon in hand, John Rambo (from either GAME or Amazon).