Three major game developer partnerships with AMD have been announced today. In a move that AMD claims will "advance PC game performance improvements and simplify PC game development," game developers Cloud Imperium, Eidos-Montreal and Oxide Games have decided to optimise their games using AMD's recently announced Mantle Graphics API.
"AMD is proud to play an instrumental role in transforming the world of game development with Mantle," said Ritche Corpus, director of ISV gaming and alliances, AMD. "With the support and close collaboration between AMD and industry-leading game developers like Cloud Imperium, Eidos-Montréal and Oxide, Mantle can maximize optimization for highly anticipated PC titles, bringing an unparalleled gaming experience for players."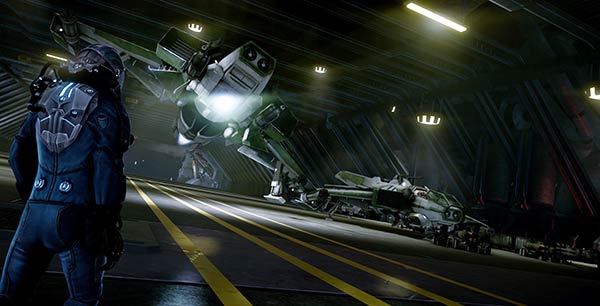 Taking each named developer in turn, Cloud Imperium is currently working on developing the Star Citizen space strategy adventure sim. This game has currently achieved over $26 million of backing in a record breaking crowd-funding feat.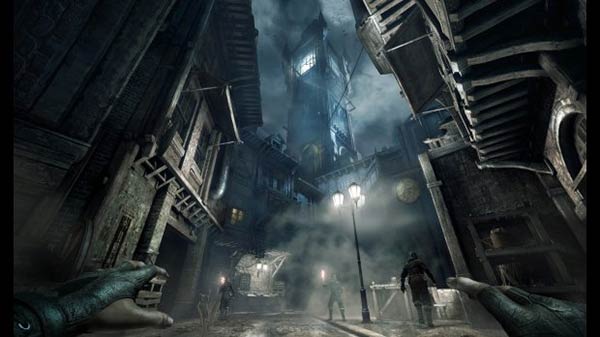 Eidos-Montreal are behind many big name games titles including Thief, due in February 2014, and the AMD Gaming Evolved title Deus Ex: Human Revolution. David Anfossi, studio head at Eidos-Montréal said "Mantle lets you use AMD Radeon GPUs the way they are meant to be used, unlocking many new opportunities and increased CPU and GPU performance." Anfossi concluded that "Mantle is one of the most important changes to PC graphics in many years."
AMD also inform us that Oxide Games is designing the new 'Nitrous' engine for 64-bit, multi-core processors. Dan Baker, co-founder, Oxide Games said that "Adding Mantle support to our multi-platform, 64-bit Nitrous engine realizes significant gains in performance on Mantle-enabled hardware without adding enormous development overhead." He also said that the new API lets developers get more out of hardware than any other.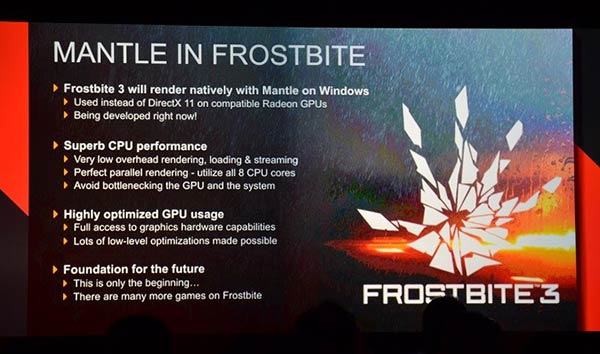 AMD, DICE and the above named trio of developers will be discussing Mantle further at the AMD Developer Summit (APU 13) from 11th – 14th November in San Jose, California. Also at APU13 Oxide Games will use the opportunity to demo the Mantle performance advantages they have realised so far.