Gearbox Software has announced the upcoming launch of the Borderlands 2 Game of the Year (GOTY) edition. The new GOTY bundle will be made available on all platforms starting on 8th October in the US and Canada, the rest of the world will be able to buy this edition of the game from 11th October. Many PC gamers may have held off on this second outing of Borderlands waiting for this GOTY edition, despite the recent cut price sales of the original game like in the Steam Summer Sale, now their short arms-long pockets tactic has almost paid off.

What's in the GOTY edition? Well it's the full main game and all the DLC to date including 'Premiere Club Content'. Gearbox says the content bundle should set you back over $100 but the newly announced edition will be launched at US$59.99. Unlike the first Borderlands, the DLC for the second game includes a couple more playable characters; Gaige the Mechromancer Character Class and Krieg the Psycho Character Class. Also unlike the first Borderlands game, this GOTY edition pack will be released while more DLC is in production for the game...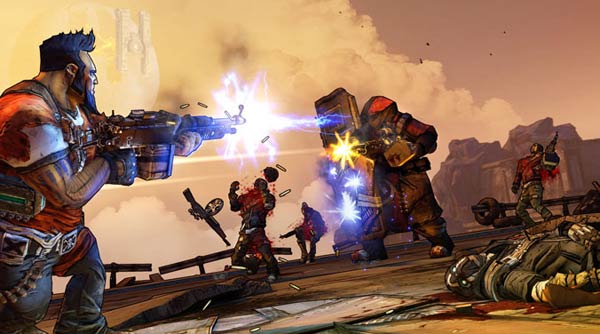 The full rundown of the Borderlands 2 GOTY edition is directly below:
Borderlands 2 Main Game
Captain Scarlett and her Pirate's Booty
Mr. Torgue's Campaign of Carnage
Sir Hammerlock's Big Game Hunt
Tiny Tina's Assault on Dragon Keep
Creature Slaughter Dome
Premiere Club Content: Gearbox Gun Pack, Golden Key, Vault Hunter's Relic
Gaige, the Mechromancer Character Class
Krieg, the Psycho Character Class
Collector's Edition Heads and Skins
Ultimate Vault Hunter Upgrade Pack 1
That's a lot of game to play through. Gearbox says buyers can "enjoy hundreds of hours of shoot-and-loot mayhem at an extraordinary value" playing through the game and expansion packs alone or with friends with any one of the six playable 'Vault Hunters'.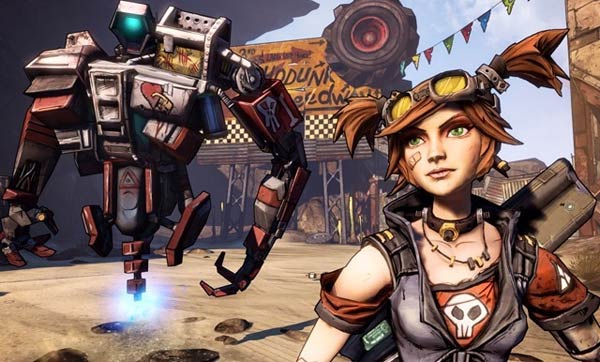 "For us and for fans, the love for Borderlands 2 has been nothing short of spectacular, so it's natural for us here at Gearbox Software to want everyone else to have a chance to experience the best-selling game and its most valuable expansion content," said Randy Pitchford, President of Gearbox Software. "The Borderlands 2 Game of the Year Edition offers more value than ever before in one package, giving everyone an opportunity to become a legendary Vault Hunter, and join in the award winning mayhem and fun."
Upcoming DLC for Borderlands 2 which may or may not be featured in an even bigger GOTY Ultimate Deluxe pack or some such bundle in the future includes 'The Ultimate Vault Hunter Upgrade Pack 2' and 'TK Baha's Bloody Harvest' which is said to be the first a series of three 'Headhunter' DLC releases.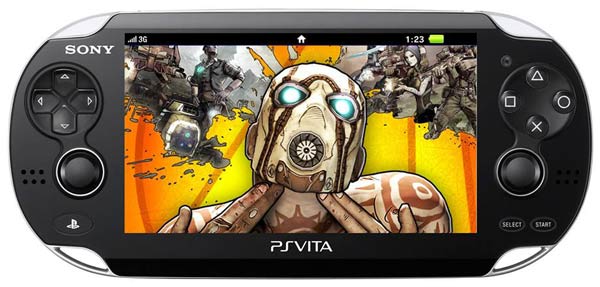 In related news Gearbox software announced, just a week ago, that Borderlands 2 was coming to the PlayStation Vita handheld console.