Tactical military shooter Arma 3 will be released at retailers and on Steam on 12th September. It has been decided to release the game as a multi-player only title however the single player missions will follow as free DLC download packs when they are ready. Arma 3 is an eagerly anticipated games title and was cited by PC component industry analysts JPR last week, as one of the major reasons that many PC gamers are going to invest in new hardware in the coming months.
The Arma 3 game is designed to allow players to "Experience true combat gameplay in a massive military sandbox. Authentic, diverse, open - Arma 3 sends you to war." The game is set in the Mediterranean area, encompassing over 290 square kilometres, and features over 40 weapon types and more than 20 military vehicles. Apparently, while researching in Greece two of the game developers were detained for several months on espionage charges.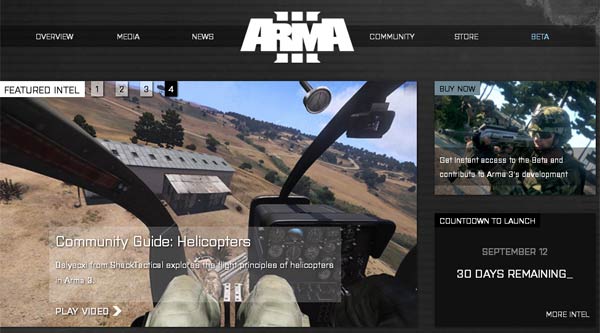 The gameplay is angled towards military authenticity but also offers diversity and openness. Bohemia Interactive has employed its new Real Virtuality™4 engine to render the in- game graphics including "fluid new animations… new Ragdoll simulation and PhysX supported vehicles".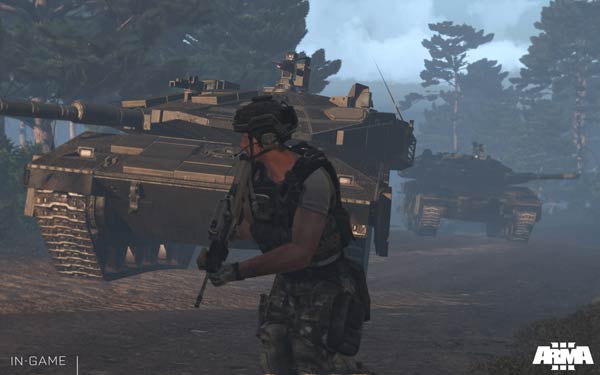 The beta release of Arma 3 is currently available on Steam, via 'Early Access' at $44.99 USD, 29.99 GBP, and 34.99 EUR but Bohemia Interactive have now announced the 12th September final release date and posted YouTube footage of content not available in the current beta release (as embedded below).
Bohemia says that the current state of the single player missions aren't up to the quality it judges good enough to be fit for shipping. It has thus been decided to release the multiplayer game on 12th and the Arma 3 single-player campaign will be released across three DLC episodes after launch, these will be FREE to the buyers of the game. Bohemia says the price of the game (34.99 EUR/29.99 GBP/44.99 USD) will increase from the 12th September.