One of the largest ever video game space battles took place on Sunday evening with over 4,000 players taking part. The game was the massively multiplayer online role playing game (MMORPG) called Eve Online developed by CCP Games. The massive space battle was a result of the games development company changing resource distribution and a subsequent desire to control these regions in space.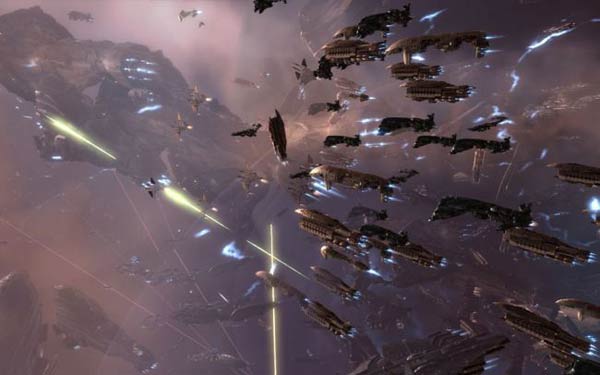 As CNet reports the battle resulted in "the virtual demise of thousands of players aboard their high-tech spaceships." During the six hour battle a peak of 4,070 players fought with 5,763 participating in the scrap as a whole. Somewhere between 2,600 and 2,900 spaceships were destroyed.
The battle, referred to as 6VDT-H, as that is the region in space where the final confrontation took place, was between two rival factions in Eve Online called CFC and the Test Alliance. The battle became so intense, with players shooting all sorts of lasers, bombs and guns at each other, that CCP Games had to slow the game down from real-time to a tenth of that speed.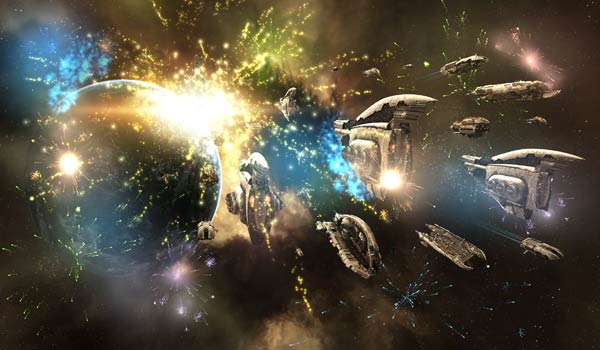 CFC reigned victorious over the Test Alliance. They had a stronger battle fleet and around two hours into the colossal clash CFC launched a surprise attack with a further fleet of 'capital' spaceships, some of the largest vessels in the game. Following this move it is said that many Test Alliance spaceships fled to fight another day.
Real-world costs in thousands
The destruction of a spaceship in Eve Online has a real-world cost, as well as the time consumed. Game currency can be bought with real money. A much smaller battle earlier this year, with far fewer spacecraft involved, lead to the destruction of over $15,000 worth of virtual property. However, so far no one has costed the destruction from this battle in 6VDT-H.