BioShock Infinite has gone gold after five years in development. To celebrate the guys at Irrational Games have broken open the champagne and also, for the eagerly awaiting fans, a new game trailer video has been released on YouTube entitled the "Lamb of Columbia" trailer.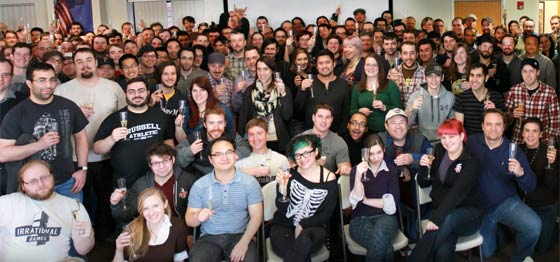 Cheers!
Ken Levine, writing on the Irrational Games blog, said the new game will definitely be a BioShock experience but "at the same time completely different". He gave thanks to BioShock fans for their patience and announced "Today, I'm happy to announce that the game has gone gold. What that means is that it has been approved by both Sony and Microsoft (and the PC Gods, natch) to be sent to the manufacturing guys to load up fleets of trucks with BioShock Infinite and be driven to a store near you on March 26th."
The Irrational Team sound like they are very proud of the game, not much more than a month from release. Ken Levine said "Nobody has ever built a game quite like this. It's a shooter, but a shooter that brings you to very uncomfortable and dangerous places. I can't demand that you play the game; I can promise you, however, that once you have, it will be an experience you won't soon forget." That does sound promising.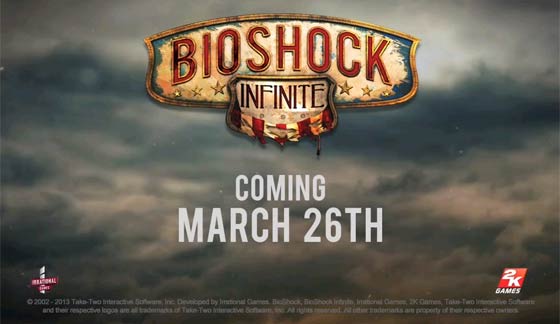 The new game will be available on 26th of March on Xbox 360, PS3 and PC. If you are a PC owner who is looking to upgrade their graphics card you might not even have to buy the game, it is free as part of all of the recently announced AMD Never Settle: Reloaded bundles (which require the purchase of an AMD HD 7800 series or better graphics card from a participating dealer).