NVIDIA Tegra powered Android tablets and smartphones such as Google's Nexus 7, the HTC One X and the ASUS Transformer Prime have been able to enjoy access to the NVIDIA TegraZone gaming portal for a long time. Now a selection of NVIDIA Tegra optimised titles have been made available to Windows RT device owners through the TegraZone for Windows RT app.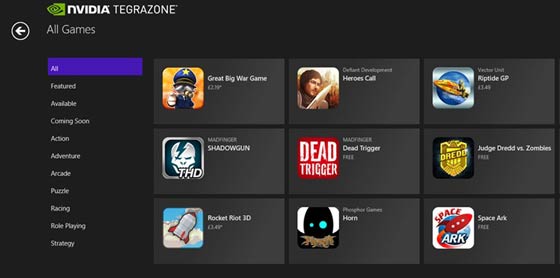 NVIDIA calls the TegraZone portal app "the one-stop shop for all your mobile gaming needs." It's not just common or garden video games on offer though, as TegraZone games "offer special features not found in the standard versions, including HD characters and environments; realistic physics effects such as water, smoke and cloth; as well as dynamic lighting and particle effects". All nice stuff which will make your games look better and feel more immersive on your expensive shiny new Windows RT hardware.
The Tegra blog informs us that the TegraZone app has been a big success on the Android platform with over 6 million downloads from users of Google's mobile OS. The Android version of TegraZone has a total of 66 games available to download.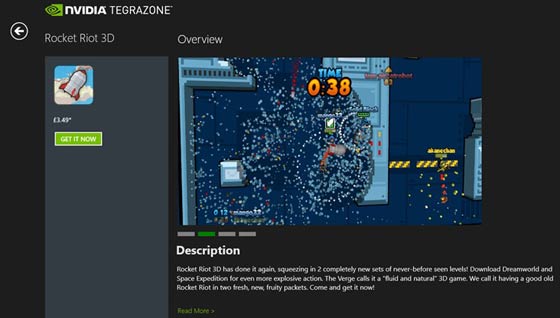 Currently there are just eight Tegra optimised titles downloadable via the TegraZone for Windows RT app and these are: Judge Dredd vs Zombies, Pinball FX 2, Reckless Racing Ultimate, Riptide GP, Soulcraft, Space Ark, Sprinkle and Vendetta Online. Hopefully a lot more will be in the pipeline for app-starved Windows fans as NVIDIA has a dedicated team "of over 100 employees to help Windows RT and Android developers create games that take advantage of the ultra-efficient power of the quad-core Tegra 3 processor". Strangely the screenshots of the app in Microsoft's Windows Store show several games not listed by the TegraZone blog such as Rocket Riot 3D and ShadowGun. Since I don't have a Windows RT device on hand I can't check up on this discrepency.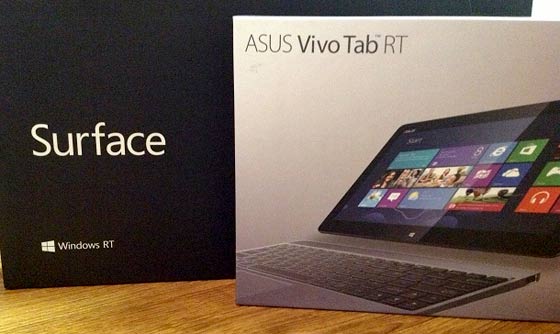 If you have a Tegra 3 powered Windows RT device such as the Microsoft Surface or the ASUS VivoTab RT and enjoy a bit of gaming TegraZone may well be worth a look. Get it though the Windows Store app installed on your device, or from the web link here.
Incidentally, the most recent figures from MetroStore Scanner show that the Windows 8 app store now has over 36,000 apps available to download.