About a week ago HEXUS reported upon pre-orders for Red Dead Redemption 2 beginning. Rockstar gushed about the glorious graphical enhancements on the way to PC gamers, shared some detailed 4K stills, and informed us about new missions and more on the way. Additionally, Rockstar shared the minimum and recommended PC specifications for playing RDR2 - and it won't be too demanding relative to some modern AAA titles.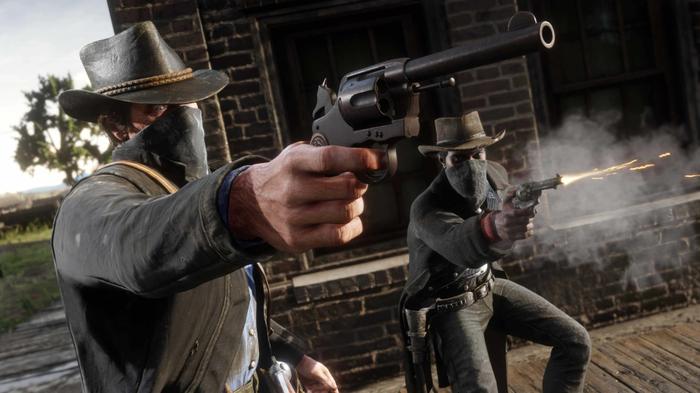 Click to zoom to 4K
A few hours ago, as promised, Rockstar published the Red Dead Redemption 2 PC Trailer. Embedded below, the video gives would be RDR2 players a chance to see the game in action with richly detailed scenery. On YouTube you can dial up the quality to 4K 60fps if it is worthwhile on your TV/monitor. Remember RDR2 on PC also supports HDR colour, widescreens, multi-monitor configurations, with faster frame rates than ever before. To briefly recap, RDR2 PC will deliver "increased draw distances, improved shadows and lighting, new grass and fur textures, and much more".
Above you will see examples of the new graphics detail on offer from the claw marks of a passing bear at the base of a tree in Big Valley and the individual spines on a cactus in New Austin, to a train passing on a far horizon and embers sparkling in the New Hanover night sky.
Red Dead Redemption 2's launch on PC is now under 3 weeks away (Tuesday, 5th Nov). The developer is still touting pre-order benefits of two free classic PC titles along with additional pre-purchase incentives if you put your money down before 22nd Oct and buy via the Rockstar Games Launcher.