Following the release of the Xbox 360 and PS3 demo of Race Driver: GRID last week, Codemasters has confirmed that the PC demo is now available to download.

In the single-player GRID World showdowns, take to the wheel of a Ford Mustang GT-R on the streets of San Francisco in the eBay Motors Muscle Cup; in Japan, compete in a Nissan S15 Silvia in the Advan Drift Trophy at Yokohama Docks, while the sweeping curves and hairpins of the Jarama circuit in Spain plays host to the Euro Touring Cars championship featuring BMW 320si touring cars.

For players who want to compete online, the demo delivers 12-player online competitions at the European and U.S. locations.

Race Driver: GRID is due for release on May 30th for Games For Windows, the Xbox 360 and the PS3.

Download the demo: here.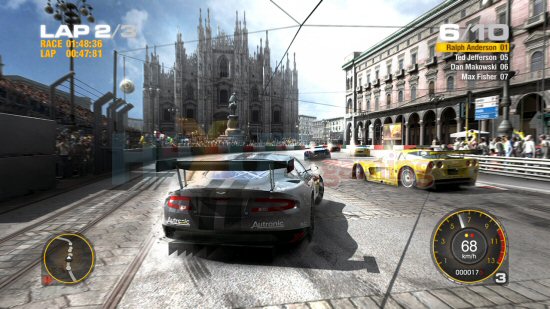 Click for larger image