HEXUS.gaming has teamed up with NCSoft to offer all readers the chance to experience the super-powered MMORPG, City of Heroes/City of Villains. To coincide with the release of ISSUE 12: MIDNIGHT HOUR, we have 2,000, 14 day time-trials to giveaway!

To claim your exclusive activation code, you simply need to visit this specially created web page and enter your details.

Upon receiving your code you'll be able to download the game client and enter your code to activate the 14 day trial.

City of Heroes is set in an online world where you and thousands of other players take on the roles of comic book heroes fighting to save Paragon City from a rising tide of crime and the plots of nefarious super villains. Soar high above towering cityscapes, battle gangs of thugs in dank underground lairs, and continue your own ongoing quest for justice on the streets, freeways and back-alleys of this modern metropolis.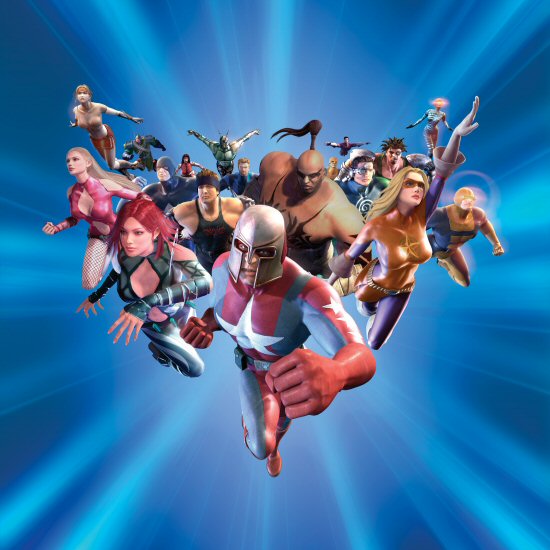 Amongst the many features on offer you can:

• Create, Develop and Customise Your Own Hero: Choose from hundreds of different powers and design your own unique costume.
• Explore the City: Travel the skyscrapers, slums, sewers and streets of Paragon City
• Live the Story: Uncover the hidden secrets of your foes, foil the schemes of criminal masterminds and save the city, the world and even the universe!
• Form Your Own Super group of Heroes: Band together with other players to fight evil and become the premier hero group in the city!

City of Villains is the standalone sequel to critically acclaimed MMORPG City of Heroes. Using a staggering assortment of new powers, abilities, and customisation options, players can now experience sinister game play from the other side of the mask. With diabolical craft and guile, players forge new super-powered villain characters in an attempt to dominate the world. Heroes and authorities of Paragon City will do all in their power to thwart these evil plans of destruction, requiring a supreme effort for true domination.
• Become an infamous villain: Players can advance from low level thugs to eventually fulfil their destiny as legendary arch-criminals.
• Design and build infinitely customisable fortresses of evil: Players repel intruders with vicious weaponry and devastating defenses.
• Heroes and villains collide: Now players can choose to take on the most challenging rivals of all time…each other!
• Features a huge variety of villain missions: Play your part in heists, kidnappings, infiltrations, and more!
• Incredible villain variety: New archetypes, powers, villain costumes, and the deadly new villain group Arachnos!

ISSUE 12: MIDNIGHT HOUR – OVERVIEW & KEY FEATURES
The clandestine organization of mystics, scholars and mages, known only as the Midnight Squad, seeks to rebuild its numbers since the devastating assault of the Rikti Invasion. The Midnighter's hold a secret that could bring the alien assault to an end, but without the help of the Heroes of Paragon City it will remain Lost forever.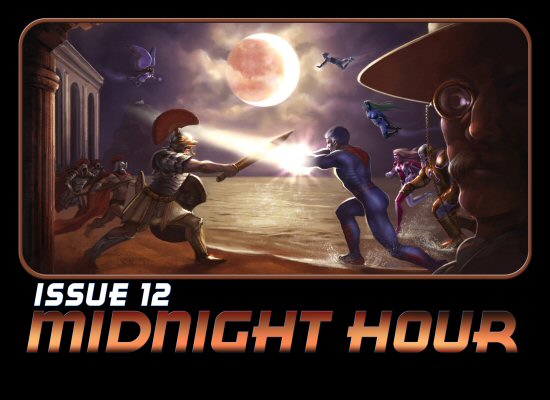 VILLAIN EPIC ARCHETYPES
Infiltrate the Arachnos organization from within! Upon reaching level 50, Villains unlock two new Epic Archetypes; Wolf Spiders and Blood Widows. They have their own unique storyline and missions, power combinations and costume sets. Branching powersets allow the Wolf Spider to specialize as either a Bane Spider or Crab Spider and the Blood Widow chooses from the Fortunata and Night Widow branches. Each brings with it unique costumes for your Arachnos duties, as well as your newfound role as a Destined One.

POWERSET PROLIFERATION
Using his newly built Resonance Manipulator, the Villain scientist known as Dr. Brainstorm has discovered a way to alter the energy strands which connect every Hero and Villain to their powers. This discovery has not only opened the door to new powers for his fellow Villains in the Rogue Isles, but has also done the same for the Heroes of Paragon City! Specifically, new characters of almost every Hero and Villain archetype gain access to an additional primary and secondary powerset that they didn't have access to previously. Details to come!

HOLLOWS ZONE "GAMEPLAY MAKEOVER"
Significant changes have been made to the Hollows zone to make it more fun! NPC encounters have been rebalanced, including new spawns, new villain groups, mission door improvements, and a mobile hospital has been added to the entrance of the zone. Additionally, Meg Mason, a new contact, has been added to give out repeatable missions.

CLAIM YOUR EXCLUSIVE ACTIVATION CODE : HERE