Ubisoft has shared some important information for those aiming to play The Division 2 on their PCs. The gaming publisher has written a blog post about PC exclusive features in this title and we also learn the recommended PC specs for various levels of performance at varying screen resolutions. The Division 2 launches on 15th March on PC, PS4, and Xbox One.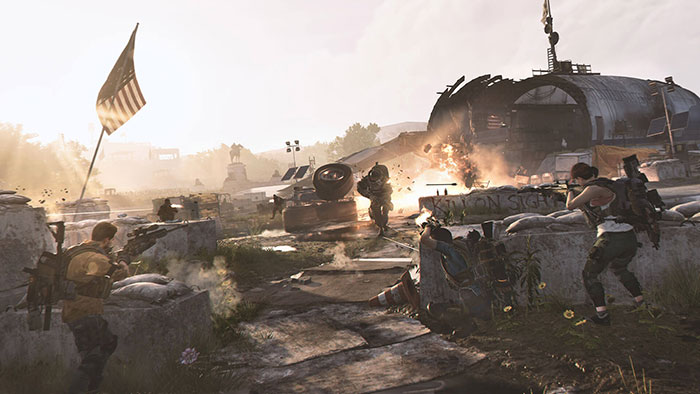 The PC version of The Division 2 is not a port because Ubisoft recognises the exacting standards of the hardcore PC gamer - that is the official line. In particular on PC, players of The Division 2 will enjoy an optimised game with uncapped frame rate, uncapped display resolution (including Eyefinity), full UI and HUD customization, multi-screen and widescreen support, variable refresh rate support, and HDR support.
If you watched the AMD keynote at CES a couple of days back you will have seen David Polfeldt, Managing Director at @Ubisoft's Massive Entertainment on stage alongside Dr Lisa Su (as seen below) talking about the strong partnership between these companies. In the PC features video above, you will see a Ubisoft tech exec explain that the new game makes use of AMD tech such as Asynchronous Compute, Multithreading of Command Buffers and more for CPU and GPU optimisation.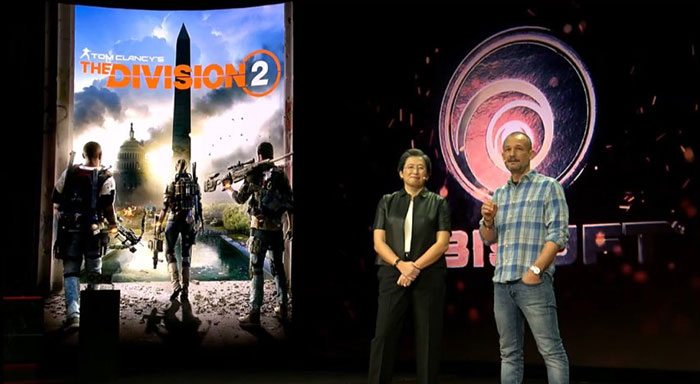 Rather than me type out my own HTML table, Ubisoft has made a nice clear graphical one, as embedded below. It is the first game we've seen with an AMD Radeon VII in the recommended specs matrix. For Ubisoft, this brand new upcoming graphics card from AMD goes shoulder to shoulder against the Nvidia GeForce RTX 2080 Ti for Elite 4K gaming at 60fps. The RTX 2080 seems to have missed the grade as 11GB of VRAM is recommended. Other recommendations for this highly detailed level of gameplay are for an AMD Ryzen 7 2700X or Intel Core I9-7900X CPU, and at least 16GB of system RAM.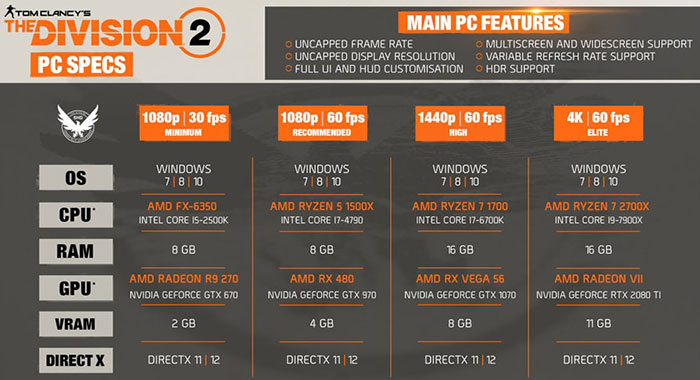 On PC the Division 2 will be purchasable via Uplay or the Epic Games Store, not Steam. Pre-order customers will get access to the Private Beta. You can alternatively register for the chance of beta participation.