Steam's Autumn Sale has opened its virtual doors. This latest sale targeting PC gamers began yesterday evening and runs well over the sales period known as Black Friday, beyond Cyber Monday, and ends promptly at 10am Pacific Time on Tuesday 27th November. As well as the usual rotating highlighted special offers, now is the time to nominate your favourite games for the 2019 Steam Awards.

When I woke up this morning I had the regular sales event email alert from Steam, telling me that several items from my Steam wishlist are on sale. Every time there is a sale I get alerted about titles I once casually clicked to add to a wishlist but am not really interested in anymore - but it is a good way to know a sale event has started. If you head on over to the Steam Store home page you will see that there is lots on sale right now, according to the site the sale encompasses 14,259 titles.
If logged in to Steam one gets sales highlights customised via some kind of interest/purchase history/sales algorithm. However, browsing as someone not actually logged in today highlights sales specials on; the Fallout Franchise (50 to 75 per cent off), Nier Automata (50 per cent off), Endless Space 2 (66 per cent off), GTA V (34 per cent off), The Screw 2 (60 per cent off) and many more.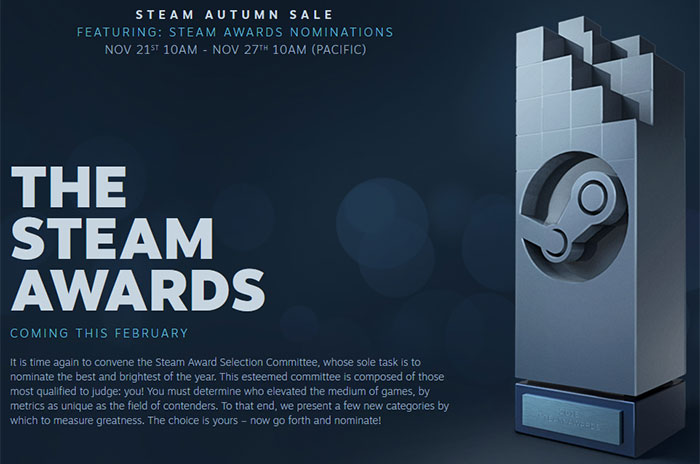 Last year the Steam Awards dabbled in some rather odd nomination categories such as the 'Soul of Vitruvius' Award, or the 'Mom's Spaghetti' Award but this year things are much saner with nominations being requested for categories such as 'VR Game of the Year', 'Better with Friends', and 'Best Developer'. The Steam Awards will conclude in February.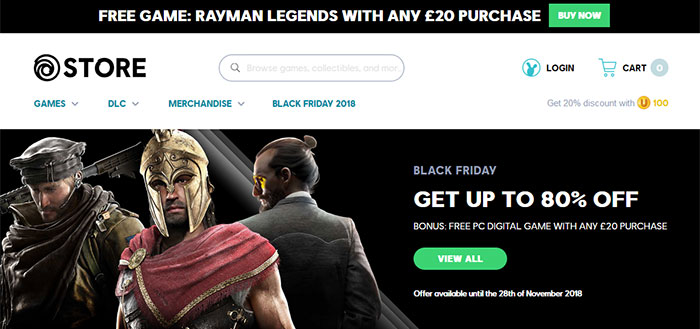 Other PC games stores have sales on now too.
Remember, Steam won't have the only Black Friday PC gaming portal sale event. It is also worth heading over to the Humble Bundle Store, EA Origin, the Ubisoft Store, GOG, and others, for Black Friday offers.