After a shaky debut, many gamers now agree that No Man's Sky has gone from strength to strength, especially with the latest free updates like No Man's Sky NEXT, announced back in July. A few hours ago, we saw sign of even greater promise - as a big new update for No Man's Sky has been unearthed via an unlisted YouTube video 'leak'. The update is described as No Man's Sky Visions. A further sign of the leaked nature of this video is that a link back to the dedicated NMS website results in a 'page not found' error. (Update: it is now live)
As EuroGamer notes, 'Visions' has been spotted just a few weeks after the arrival of Hello Games' surprise 'The Abyss' update. The Abyss offered significant change in the underwater elements of the game. Despite the proximity it seems like Hello Games is on a roll as Visions seems to be an equally large update - this time with the focus on variety.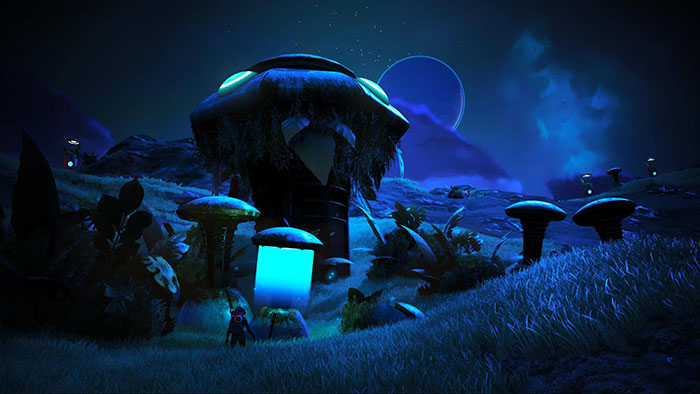 In the YouTube description text, Hello Games sums up that players will "discover a more varied, more diverse universe" in the Visions update. It adds that the developers have worked to introduce "new environmental biomes, new planet types, more colourful worlds, new fauna and flora, archaeology, salvaging, and much more…"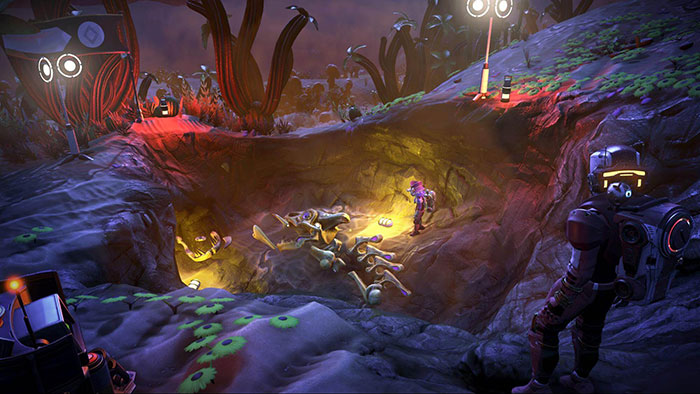 Watching through the trailer reveals more and highlights that gamers will enjoy:
A wider, more colourful environment with improved atmospherics - even rainbows.
More diverse new worlds, bursting with life.
Collectable trophies to for exploratory feats.
Procedural crash sites of satellites and vessels will be available to salvage.
Improved UI feedback.
Stranger new life forms - some predatory or dangerous.
Archaeology - find alien civilisation buildings, bones and artefacts
Perhaps this plant is dangerous
UPDATE:
As I write, the official No Man's Sky Visions web page has come online (just after 2pm UK time), with lots of info and imagery. I have also just received an email from Hello Games stating that 'Visions' will be a free update. There isn't going to be long to wait for the update, Visions will become available on Steam for PC, PlayStation 4 and Xbox One from Thursday, 22nd November (tomorrow).