The UK's Advertising Standards Authority (ASA) is investigating complaints about the content of the No Man's Sky official Steam store page. Reddit user AzzerUK has lodged a formal complaint about how the information and imagery on the Steam page is "misleading and misrepresenting," and therefore not illustrative of the true nature and quality of the game.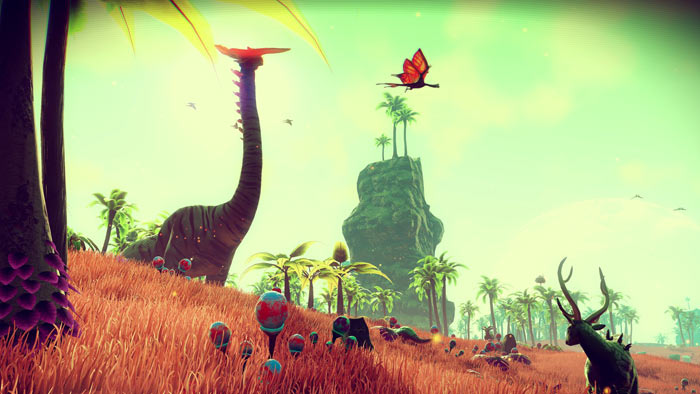 The ASA has combined AzzerUK's complaints with others they have received about the game, and compiled the following list of potential issues causing game purchasers to be unhappy with their new game. A lot of the problems seem to be down to misrepresentation of the quality of graphics in the actual game. Take a look below, at a list of discrepancies being looked into by the ASA, and see what you think:
Videos:
User interface design
Ship flying behaviour (in formation; with a 'wingman'; flying close to the ground)
Behaviour of animals (in herds; destroying scenery; in water; reacting to surroundings)
Large-scale space combat
Structures and buildings as pictured
Flowing water
Speed of galaxy warp/loading time
Aiming systems
Screenshots:
Size of creatures (9)
Behaviour of ships and sentinels (4, 5 and 8)
Structures and buildings as pictured (3)
Store Page in general:
Quality of graphics
References to: lack of loading screens, trade convoys between stars, factions vying over territory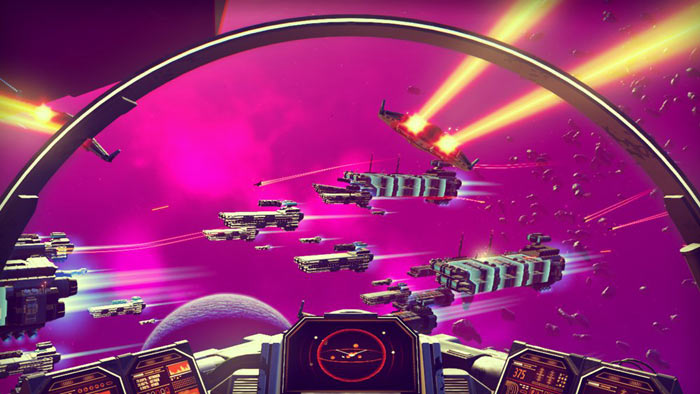 Both Hello Games and Valve have been asked by the ASA to respond to the customer complaints. While the complaints centre on the game's Steam page, any ruling would have an effect on promotional material elsewhere, such as No Man's Sky promotional videos on YouTube, the PlayStation Store, and so on.
AzzerUK told EuroGamer that he wasn't angry at No Man's Sky, Hello Games or Steam but simply felt the need to complain "after seeing just how vastly different the trailers for No Man's Sky were from the actual released game". The idea behind the complaint is to signal to other developers and publishers that realistic videos, screens, and so on need to be shown and be representative of what gamers purchase.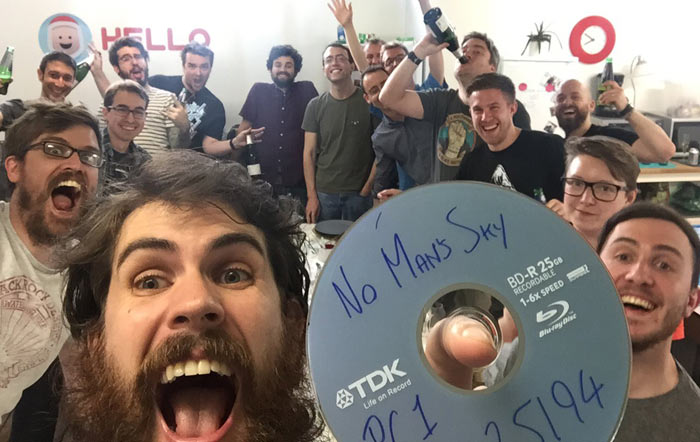 The day No Man's Sky went gold
Some industry figures reckon Hello Games built up unrealistic expectations ahead of the game release. The game launched worldwide on Friday 12th August. The official news page has been pretty quiet since the launch and notably game creator Sean Murray, previously a serial Twitterer, has been eerily silent since 18th August.
A few days ago VentureBeat looked at the popularity of No Man's Sky since launch, and discovered it has been "drifting into a black hole". Take a look at the No Man's Sky's average concurrent players per hour since launch chart below, for all you need to know about this measurement of popularity. VentureBeat concluded that No Man's Sky is looking "derelict and abandoned," and it might be difficult to stage a turnaround in fortunes.

No Man's Sky's average concurrent players per hour since launch. Now under 1K.