Ubisoft has launched a new teaser trailer for the upcoming Far Cry 5: Lost on Mars DLC episode. This is the second of three planned expansions, and is available as part of the season pass, or separately.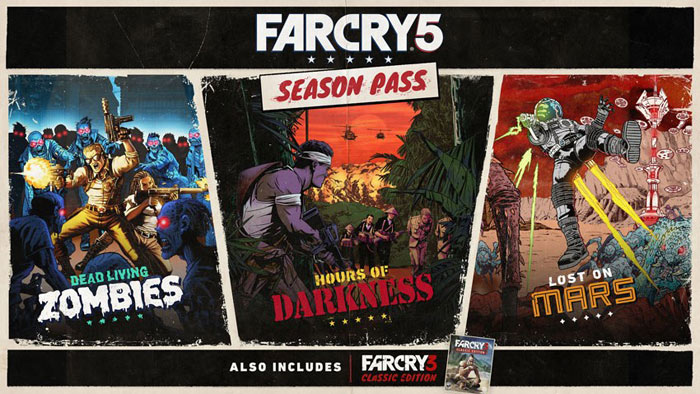 June saw the release of the first Far Cry 5 DLC, dubbed Hours of Darkness. That saw you play as Hope County resident Wendell Redler, a Vietnam War veteran, recounting his glory days in war-torn Vietnam. The latest DLC episode goes much farther away, to a 50s pulp movie style Mars.
The back-story to Far Cry 5: Lost on Mars is that another Hope County resident, Nick Rye, gets teleported to Mars to help his friend Hurk slap down a Martian invasion of the Earth. You will discover uncharted territories, and your ultimate mission is to stop the Martian Arachnid invasion and get back home safely.
To help you on your quest you will have access to lots of new space-age equipment and weapons such as the Blaster of Disaster, Taser Phazer Annihilazer, Nerve Reaper, Grape Popper, Hellfire, and Morphinator, while traversing the planet in your Space Jet. Those familiar with this game won't be surprised that the DLC will add Lost on Mars assets to Far Cry Arcade and unlock some new weapons for use back in Hope County.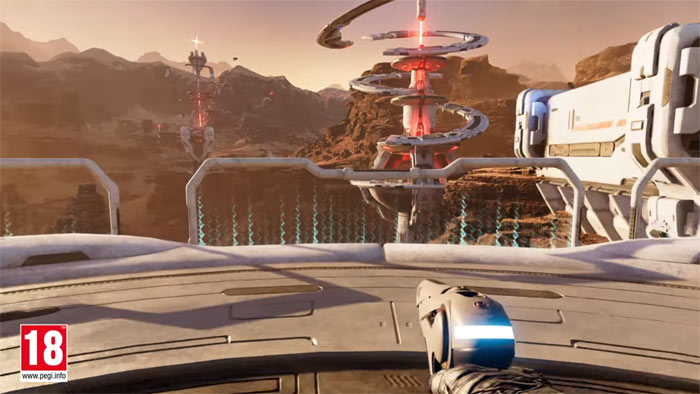 Next month the last of the advertised trio of season pass DLCs will arrive in the rotting fleshy form of 'Dead Living Zombies'.
Far Cry 5: Lost on Mars will reach PC, PS4, and Xbox One on 17th July. You can buy it standalone for $10, or as part of the $30 Season Pass.
FreeSync 2 HDR support added to Far Cry 5
For those of you that missed the news in the HEXUS press release section, it is worth mentioning that AMD and Ubisoft "have raised the bar for fluid, vivid HDR gaming thanks to a new patch from Ubisoft bringing FreeSync 2 HDR support to Far Cry 5." You will, of course, need a modern Radeon GPU and FreeSync 2 HDR monitor, but you will benefit from "at least twice the perceivable colour gamut and dynamic range" compared to an SDR display.
The patch was supplied as an automatic update for the game, and was released on Monday.