Yesterday Capcom announced the upcoming release of the Street Fighter 30th Anniversary Collection. Yes, this seminal beat-em up series began back in 1987. Since that time Capcom has expanded the Street Fighter universe through over 60 characters, 80 titles, 40 million units sold, and with a movie or two.
The 12 game anthology from Capcom includes 12 iconic titles and they will all be playable on a quartet of platforms; Xbox One, PlayStation 4, Nintendo Switch, and Windows PCs (via Steam). Capcom's collection is as follows:
Street Fighter
Street Fighter II
Street Fighter II: Champion Edition
Street Fighter II: Hyper Fighting
Super Street Fighter II
Super Street Fighter II: Turbo
Street Fighter Alpha
Street Fighter Alpha 2
Street Fighter Alpha 3
Street Fighter III
Street Fighter III: 2nd Impact
Street Fighter III: 3rd Strike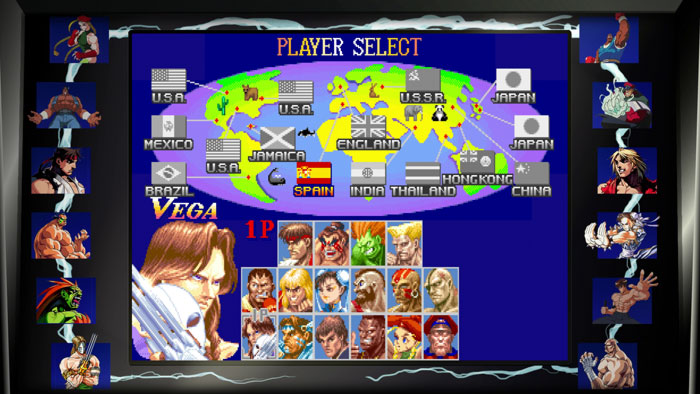 So far so good, but Capcom has stepped up to make this anthology more than just an exercise in emulator coding – as it has integrated online play into a number of key titles in the above list. From May 2018 you will be able to play Street Fighter II: Hyper Fighting, Super Street Fighter II: Turbo, Street Fighter Alpha 3, and Street Fighter III: 3rd Strike online with up to four players around the world. "Up to four players can join a lobby where they can play against the CPU while waiting for their next match – a throwback to those days of waiting for a second player to challenge you in the arcades," explains Capcom. A global leaderboard will be maintained for each of the titles.
If you prefer to play single player modes then you might be happy with the save states feature allowing you to pause and resume at any time for any of the 12 titles.
Fleshing out the anthology Capcom has included a number of other interesting features. It has put together a museum with concept art and documents, an interactive timeline to browse through the last 30 years, character biographies, and a music player so you can enjoy any of the background tracks and theme songs as you wish.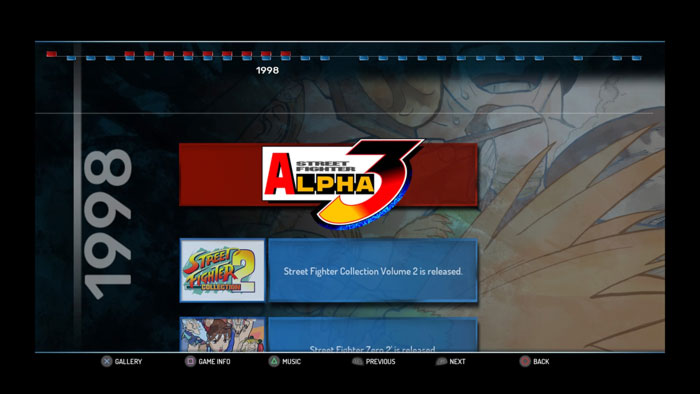 The Street Fighter 30th Anniversary Collection will be available in May 2018 for MSRP $39.99. On the run up to the launch date Capcom will be releasing more in-depth looks at the various features of the anthology.