Back to Sin City
Ubisoft has confirmed that the next installment of the Rainbow 6 franchise is due to me released in March 2008 and will take us back the bright lights of Las Vegas for the clevely named Rainbow 6 Vegas 2! What a great way to save money - use the same setting as the last game.

The franchise celebrates its 10th anniversary in 2008, so let's hope Ubisoft pull out all the stops to make it a game to remember.

"Tom Clancy's Rainbow Six Vegas took the gaming world by storm in 2006 thanks to its technological advances and gameplay innovations," said Yves Guillemot, president and chief executive officer at Ubisoft. "We are convinced that Tom Clancy's Rainbow Six Vegas 2 will remain a pioneer in the highly competitive first person shooter genre, bringing more of what Rainbow Six fans love to the table."

Ubisoft are keeping their cards close to their chests at this point, but we do know that Rainbow 6 Vegas 2 will have new gameplay features and the company have stated that it will "break new ground in both co-op and adversarial modes, while providing unprecedented interaction between the solo and multiplayer modes."

The first screenshot doesn't reveal much, but it's a start.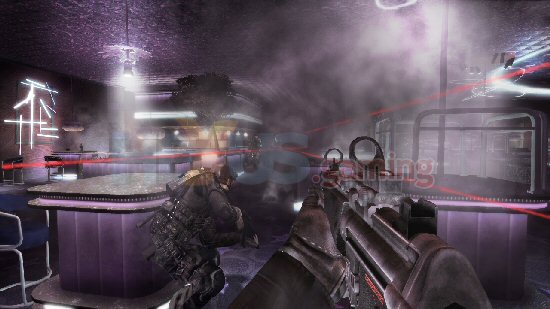 Click for larger image