A remastered version of FPS classic Turok 2: Seeds of Evil has been published on Steam for Windows PCs. When it was originally released, on N64 a little bit previously (1998), Turok 2 gained high praise from the likes of Happy Puppy which said it "may be the best N64 game to date, no joke". Now it is available for modern Windows machines in an enhanced graphics version courtesy of the Kex Engine 3.4 and Night Dive Studios.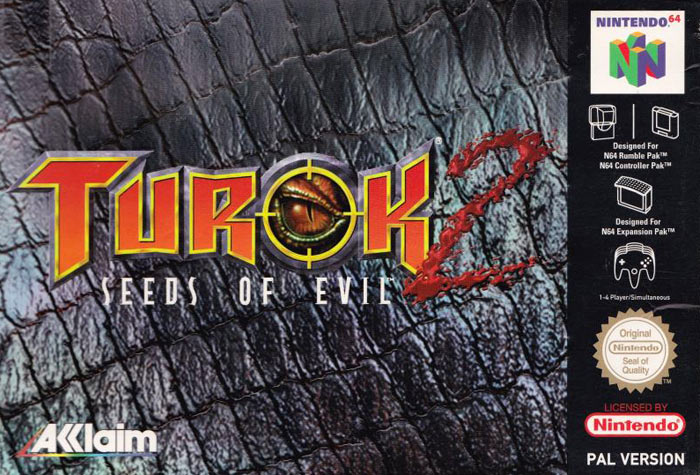 Turok 2: Seeds of Evil lets you stand in the sandals of the titular dinosaur hunter to go forth and battle against many fierce enemies in the game's sprawling remastered lush environments. According to the game page on Steam, there are 35 types of enemies - from prehistoric raptors, to 'evolved flesh hunters'. Enemies are said to have good smarts and will attack in groups, take cover, and flee if under the cosh.
Weapons are not just of the primitive type, Turok can wield pistols, rifles, a shotgun, a grenade launcher, a flamethrower, and even a guided Cerebral Bore 'missile'. Furthermore, he can "stomp enemies flat while riding an artillery-mounted Triceratops"…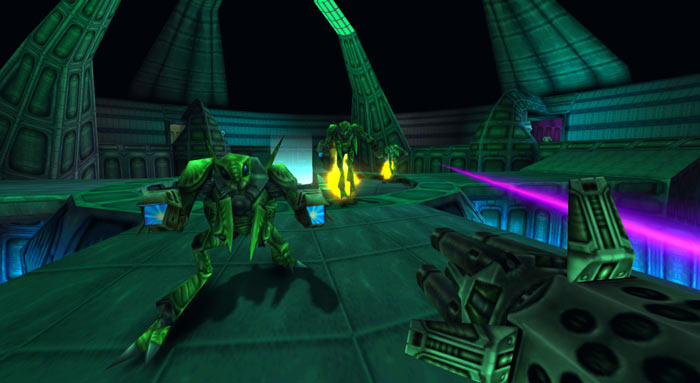 As well as the game engine enhancements, AI improvements, a new UI, quick warp level portal transport, updated maps, and better save and load options, Turok 2 introduces new multiplayer options. Multiplayer fun can be had with friends on Steam, GOG Galaxy, LAN and direct IP contests; a split screen mode is available too. Last but not least a new multiplayer game mode called 'Last Turok Standing' has been added.
Turok 2 is available now on Steam at a promo price of £11.24 until 23rd March (normally £14.99). Minimum and recommended specs are listed below.
Minimum:

Recommended:

OS: Windows 7 (64-bit required)
Processor: Intel Quad Core 1.7 GHZ CPU
Graphics: Any GPU that supports a minimum of OpenGL 3.2
Storage: 1GB available space
Sound Card: 100% DirectX compatible sound card or onboard sound
Additional Notes: Intel CPUs rendering graphics may not be OpenGL 3.2+ compatible.

OS: Windows 10 (64-bit required)
Storage: 1GB available space
Sound Card: 100% DirectX compatible sound card or onboard sound.