A brand new official story video trailer for Tekken 7 has been published by Namco. Entitled 'Rage and sorrow', the trailer reveals the release date for the highly anticipated fighting game - 2nd June 2017. At E3 last summer we were told to expect an "early 2017" release so obviously some aspect of the game development has taken longer than expected.
This well regarded fighting franchise is based around the ongoing Mishima Blood Saga storyline but in Tekken 7 that all ends - "The battle between father and son continues! The all consuming rage that drives Kazuya to destroy his father reaches its climax. How does the saga end?"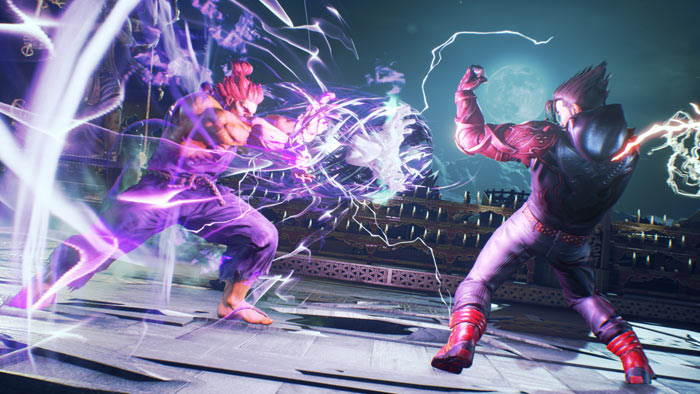 For the first time the Tekken series uses the Unreal Engine 4 as its graphics engine. Such a major change could be one reason behind the delay in this game release. On the other hand, using a modern well tested graphics engine such as UE4 allows excellent optimisation for PC 4K and other advanced graphics technologies, as demonstrated in the video below.
If you are interested enough in Tekken 7 to go ahead and pre-order (£40) the title there will be a bonus of Eliza 'the vampire dark beauty' being available to you from launch day. There will also be a Deluxe Edition (£60), and a season pass available separately.
A few hours ago the Steam store page for Tekken 7 was updated with minimum and recommended PC requirements, which I've reproduced for your reference below. The game will launch on PC, Xbox One and PS4 this summer.
System requirements

Minimum

Recommended

OS: Windows 7/8/10 (64-bit OS required)
Processor: Intel Core Intel Core i3-4160 @ 3.60GHz or equivalent
Memory: 6GB RAM
Graphics: Nvidia GeForce GTX 660 2GB, GTX 750Ti 2GB, or equivalent
DirectX: Version 11
Network: Broadband Internet connection
Storage: 60GB available space
Sound Card: DirectX compatible soundcard or onboard chipset

OS: Windows 7/8/10 (64-bit OS required)
Processor: Intel Core i5-4690 3.5 GHz or equivalent
Memory: 8GB RAM
Graphics: Nvidia GeForce GTX 1060 equivalent or higher
DirectX: Version 11
Network: Broadband Internet connection
Storage: 60GB available space
Sound Card: DirectX compatible soundcard or onboard chipset