The Humble Bundlers have announced their new bumper pay-what-you-want games bundle. This time around there's a common theme to the games rather than a common publisher, and the theme is survival, and that's why this is the Humble Survive This Bundle. The complete set of games can be had for $14 / £10.80 but would normally cost "over $137" says Humble Bundle, and as usual there's three tiers of games starting from the likely to be low 'pay-what-you-want'.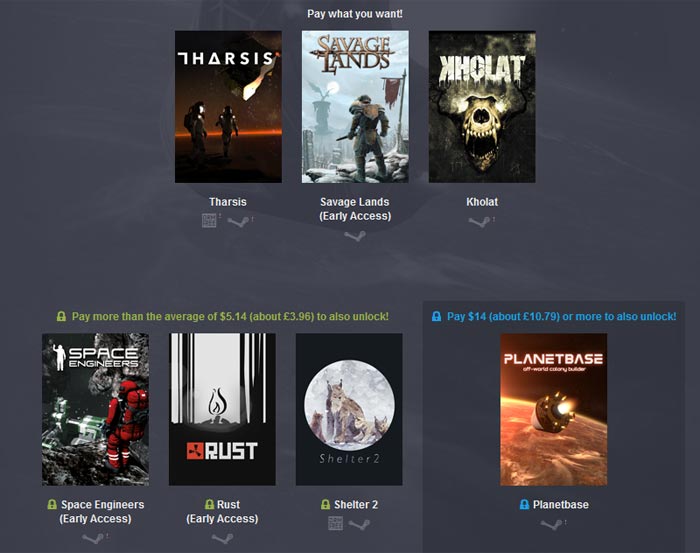 The entry level tier for this bundle consists of three games; Tharsis, Savage Lands (Early Access), and Kholat. Exploration adventure game Kholat is notable for being narrated by Sean Bean. It contains horror elements and is based upon a real-world event where nine Russian hikers suffered mysterious deaths. No one survived to tell the true story.
The mid-tier contains some more well known titles and is currently priced at $5.14 / £3.96 – based upon people having to 'beat the average' price to snag this tier. Space Engineers (Early Access), Rust (Early Access), and Shelter 2 are the mid-tier games. Usually the mid-tier offerings will expand before the bundle offer period ends but there is no indication of such a bonus this time around.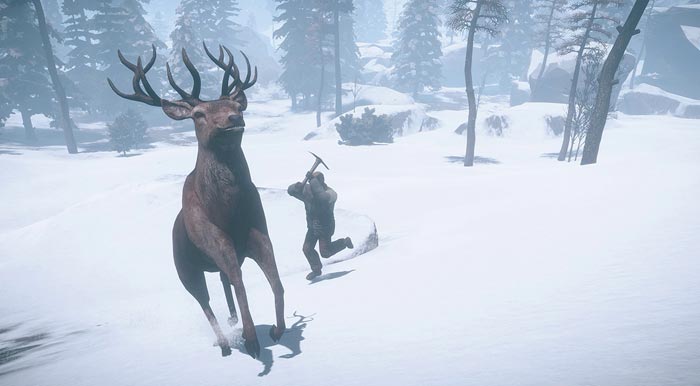 The top tier is significantly more expensive than the mid-tier at $14 / £10.80 and will snag you just one more game, Planetbase. Planetbase is a strategy title with the player as a base architect and manager, trying to establish an outpost on a remote planet, and of course – survive. Resource management is paramount in this colony building game set across four diverse planet levels.
Some of the above games are available DRM free on Windows, Mac and Linux. You will need to pay at least $1 to get Steam keys for the entry level tier. Appropriately, for the Humble Survive This Bundle, you can steer payment proceeds towards charities concerned with human survival, such as; Action Against Hunger, WaterAid, and a third charity of your choice via the Paypal Giving Fund.