This weekend at San Diego Comic-Con Sega revealed that it will be releasing two new Sonic the Hedgehog titles. Sonic Mania and an as yet untitled original Sonic game will be released on consoles and PC next year. The news was released to coincide with Sonic's 25th anniversary.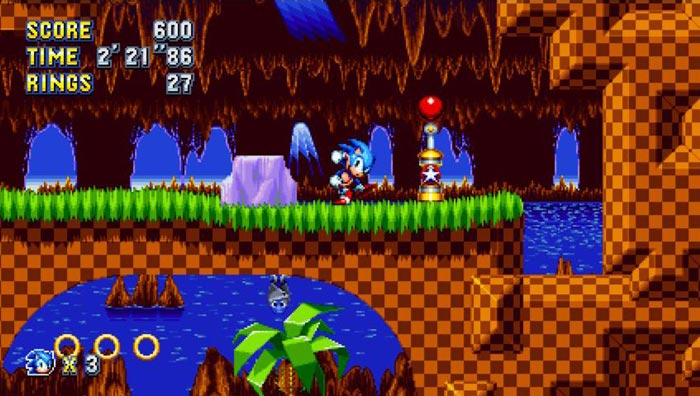 Sonic Mania
This game reimagines iconic zones and acts from Sonic's 2D history including; Sonic the Hedgehog, Sonic the Hedgehog 2, Sonic CD and Sonic the Hedgehog 3 and Knuckles. The developers have then added in some completely new zones, acts and bosses.
"Sonic Mania was born out of our fans' love of the classic Sonic 2D platform games," said Takashi Iizuka, Head of Sonic Team. Iizuka described the collaborative development of Sonic Mania as "a passion project for the entire team." Further details about this new game will be revealed later this year. Sonic Mania will be digitally released in spring 2017 on PS4, Xbox One, and PC.
Project Sonic 2017
This new "epic title," is being developed by Sonic Team, who previously worked on Sonic Colors and Sonic Generations. Details about this game are pretty scarce but at least the team have put together a video teaser trailer for Sonic-hungry gamers to have a look at, as embedded below.
The video starts with a scene set in "the darkest of times" with a recently destroyed, burning cityscape. The world needs a hero, we are told, and then we see Sonic atop of a building, he powers up, curling into his signature super-fast spinning form to take on some sinister oppressive force. Sonic is joined by and smaller/younger accomplice in his quest.
This as yet untitled Sonic game will become available in 'Holiday 2017' and, according to Polygon, will be made available for PS4, Xbox One, PC, and the Nintendo NX.